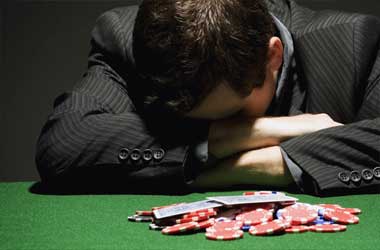 Summary
Jersey's gambling sector continues to stabilize but important issues remain unaddressed
The JGC said Jersey lacks the necessary treatment services to help people suffering from problem gambling
The agency's bosses criticized the government for not giving adequate attention to the issue
Jersey's gambling regulator has expressed concern over the government's lack of action on the issue of problem gambling on the island.
The Jersey Gambling Commission (JGC) said there's been no improvement in terms of delivering specialist problem gambling treatment services on the island, with officials seemingly turning a blind eye to a serious problem that is known to cost lives.
Lack of Action on Problem Gambling
The regulator recently released its annual report for 2021 which shows that the number of licensed operators in Jersey remained steady during the past fiscal year. That compares to the 2019/20 financial year when Jersey saw a significant decline in the number of gambling companies operating on the island due to COVID-19. The latest report indicates that the island's gaming sector is continuing to stabilize after being heavily impacted by the pandemic.
However, the JGC noted that despite these positive marks, some important issues related to gambling have remained unaddressed.
The agency's Chairman Cyril Whelan and Chief Executive Dr. Jason Lane highlighted the lack of problem gambling treatment services on the island, something that they've constantly raised with the government over the past few years. He said problem gambling is a real issue in Jersey but is not getting enough attention due to stigmatization.
Whelan said there is a need to remove the stigma of gambling addiction so that affected individuals become more open about the problem and receive the necessary treatment and support, something which New York are looking into with a new iGaming proposal. But to truly help the Jersey people overcome their problem gambling issues, the island should strengthen its treatment network by establishing a local service to make help more accessible.
Whelan said they've been pushing for this to happen but their request continues to fall on deaf ears.
The JGC boss expressed his disappointment about the lack of government action in that aspect but said they remain committed to promoting awareness about the issue. In relation to this, Lane highlighted the agency's social responsibility program which aims to spread the word, build confidence, and de-stigmatize the impact of gambling.
JGC Reiterates Call for Establishment of Local Treatment Service
Whelan said the government should consider their proposal of creating a service that's well-placed to help and assist people suffering from problem gambling, and it must be "underwritten" by the government, citing the huge costs involved in establishing the service. Apart from that, the JGC's regulatory powers must also be strengthened, according to the chief executive.