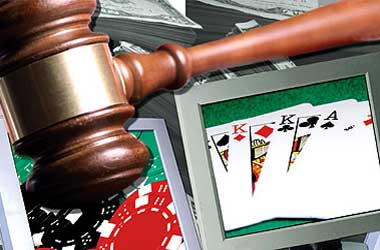 Summary
Illinois considering legalization of online gambling
Illinois is looking for new ways to create revenue and boost its state budget
New York also reported to be moving towards iGaming legalization
Gambling industry analyst Dave Briggs believes Illinois might join the bandwagon of American states that have legalized online gambling. The prospect is not a distant possibility, according to Briggs.
The analyst thinks that online gambling will earn a hefty chunk of tax revenue for the state.
Panelists Say- Illinois Might Embrace Online Gambling
Currently, six American states have legalized online gambling. These include New Jersey, Delaware, West Virginia, Connecticut, Michigan, and Pennsylvania. There are many speculations about other states joining the fray. Panelists at a recent East Coast Gaming conference believed Illinois could be the next to embrace online gambling. The state has already legalized sports betting and marijuana.
According to experts, Illinois can adopt online gambling because it has all the necessary regulatory bodies and other infrastructure to support it. According to Briggs, since online gambling is one of the highest earning verticals in the industry, it can be an extremely profitable venture which can outshine sports betting. The analyst opined that legalizing online gambling will benefit the operators and the state.
There is ample evidence to suggest that iGaming will be successful in Illinois. A report published by the state's Commission on Government Forecasting and Accountability cited that Illinois earned $1.9 billion in the period spanning from July 2021 to June 2022. The rise in gambling revenue was attributed to instant lotteries and video gaming at local venues. Illinois also generated $5.3 billion from sports betting from January to July 2022, ranking third in the country.
Analysts opine that the state can earn taxes of about $275 million per year from virtual casino-style games. In this light, legalizing online gambling would be a logical move, Briggs says. However, the Illinois Church Action on Alcohol and Addiction Problems' (ICAAAP) ex-director Anita Bedell said that making online gambling accessible would cause an increase in gambling harm, among other problems. She vehemently opposed the idea, calling it terrible.
New York Might Launch Online Casinos Soon
New York might also launch online casinos in the near future. Experts cited similar reasons for doing so as in the case of Illinois. The speculations exist alongside reservations against introducing online gambling. Skeptics fear that the vertical would encroach upon brick-and-mortar casinos and increase problem gambling.
Online casino supporters said they can supplement land-based entities and sports betting instead of cannibalizing them. Despite legalization efforts losing steam, Senator Joe Addabbo was insistent about including it in the upcoming New York State (NYS) budget.