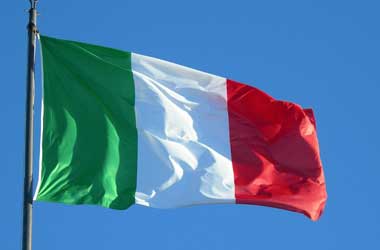 The Italian Senate has voted and approved a gambling tax hike. The law was approved a few days ago and comes into effect from this week. This was part of the 2019 budget and places an additional five percent on the current gambling tax that online operators have to pay.
The new budget by the coalition government was approved with a vote of 167-78. That's overwhelming support for the budget. The Budget Committee is set to review the same and then push it for a full vote by the Chamber by Friday. Though there is a chance that the budget may not be approved, that possibility is very slim considering the support for it. If all goes well, the budget will go into effect on January 1.
The main problem for the Italian gambling industry is the tax hike placed on gambling earnings. Online gambling operators will now have to pay 25 percent instead of 20 percent of their profit. Other parts of the gambling market were also hit as sports betting, virtual betting, and casino taxes were all raised by two percent. The massive five percent increase on online gambling was the biggest hike though!
Offline gaming machines are also to be taxed. Amusement with prizes (AWP) machine revenue taxes will rise by 1.35 points on Jan. 1. Video lottery terminals will also see taxes go up by 1.25 points. Their minimum payouts will also rise, which will cut into their profit margin.
All these tax increases are expected to add €770 million to the Italian government's coffers. That's a significant amount of money that will provide a much needed boost to the budget. Premier Giuseppe Conte believes that these tax changes will make everything fair when it comes to gambling taxation.
Bad News For Playtech
The big tax hike is a major blow for iGaming operators in the country. Playtech is one of these operators who recently bet big on expanding into the Italian gaming market. Their most notable purchase was a $1 billion deal for Snaitech.
The tax hike understandably has the company up in arms. It issued a warning to investors earlier this week that they expect to cut its 2019 expected revenue by €20 to €25 million because of the hike, combined with other Italian anti-gambling measures. This caused Playtech's share value to drop by seven percent which continues the company's bad year in terms of share prices