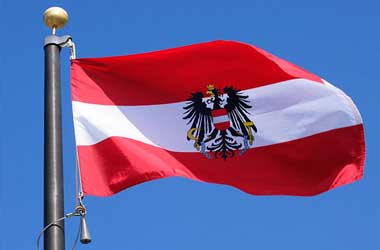 Austria has decided to give its gambling regulations are massive overhaul. The aim is to increase the protection of players and to make sure new transparency protocols are implemented. The most important change though is the establishment of a gambling authority for the market.
Currently, the Austrian Treasury is in charge of gambling regulations but government officials feel a dedicated gambling watchdog is the need of the hour.
Finance Minister Gernot Blümel said it is the priority of the government to ensure that Austrians have better protection when they gamble. However, this requires changes to the current regulations which are outdated. The current intent is to overhaul the regulations so that they are a lot more stringent and can protect players more.
The Austrian gaming market is growing at a rapid pace and the government is concerned about the adverse effects it will have on Austrians. One of the biggest ways that players can be better protected is to create a gambling watchdog that will focus on monitoring the industry.
When the gambling regulator is formed, the first job it will have is to establish a self-exclusion system for players. This exclusion system works to help players protect themselves from themselves by preventing them from going overboard and spending too much money. While a self-exclusion system is usually implemented for online gambling operations, Austria plans to cover both online and land-based gambling in its self-exclusion programs.
The Austrian government also plans to increase enforcement activities against unlicensed operators in the country. Online gaming sites that violate any of Austria's new regulations will be blocked by local internet service providers. A blacklist of illegal gambling sites will be compiled as part of this push.
Apart from gambling activities, Austria is also taking a closer look at loot boxes. While loot boxes are considered gambling in some countries such as the Netherlands and Denmark, Austria is yet to classify it as gambling. However, given the fact that loot boxes can act as a gateway for younger people to gamble, the government might classify them as gambling.
Similar To Germany
Austria's plan for regulation is to follow in the footsteps of Germany when it comes to regulating the gambling market. This includes monthly deposit limits and limited stakes. There will also be a set maximum playing time. The rules are a bit harsh but Germany's philosophy on gambling is it's better to be safe than sorry. The Austrian limits will be different though and still need to be discussed
Additionally, taxes for the gambling industry are projected to go up in order to offer more money to fund player protection and gambling addiction centers.