Best Legal Gambling Sites in Austria
It isn't a challenging task to find an online gambling site that accepts Austrian players, but it is difficult to find a legal and secure website that provides a safe gambling environment.
Luckily, you won't need to go through that, since we have done all the hard work already.
Please take a look at our list of the best gambling sites for Austrian players below.
Popular Pages:
Is Online Gambling Legal in Austria?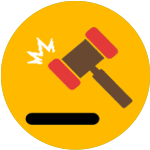 Gambling is considered legal in Austria, but it is a bit more complicated than that. Games of chance are regulated by federal authorities, while games of skill are regulated on the provincial level, as well as Kleines Glücksspiel or small gambling (typically slots).
Even though gambling is legal in Austria, it is strictly regulated on both the federal and provincial levels. The mid-2010s showed a sharp increase in gambling addiction in the country, which led to a more tightly regulated gambling industry, similar to how it was in the early 2000s.
In the case of online gambling, all Austria-based companies are allowed to apply for online gambling licenses via the internet, but only Austrian residents are permitted to access these websites.
Foreign operators that want to form partnerships with Austria-based gambling companies might come across a few roadblocks along the way. The process of attaining these licenses is long and tedious, but the fruits of their labor might be worth it since Austria operates a large gambling market.
How We Found the Best Gambling Sites in Austria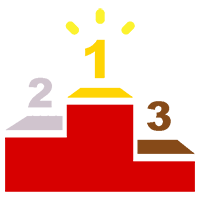 You can't be too careful when choosing an online gambling site. Picking a site you can trust with your hard-earned money is a difficult decision.
Since we are familiar with these tough choices, we wanted to reassure you that our process of selecting the top gambling sites is strict and thorough. Let's go over the most important steps below.
Why You Should Trust Legal Gambling
Our experience in reviewing and finding the best gambling sites is over a decade long. Over the years, we have gathered a trusted team of legal experts and gambling enthusiasts. Our team is held in high regard by our readers. Feel free to check some of our previous reviews and guides to see for yourself how seriously we take this task.
How We Make Sure That Gambling Sites Are Safe and Legal
The first thing we check is the site's legality. If respected gambling jurisdictions don't regulate a gambling site, we won't consider it. We want to make sure our readers will have a safe gambling environment where they won't need to worry about game fairness.
Security also takes a prominent place on our list. With advancements in technology, it's only natural to be concerned about possible cyberattacks. However, all sites on the list were checked thoroughly and they are all equipped with the latest SSL technology and top-notch firewalls. You can rest assured that your personal details are safe, as well as your banking information.
Lastly, we check if the site has had any complaints in the past and which methods it uses to ensure that the gaming environment is fair and safe.
Important Aspects of Austrian Gambling Sites
Aside from security and legality, we must consider other vital features. Our team pays attention to software, website design, game selection, bonuses and promotions, customer support, payment methods and much more.
Those are only a few things that make a gambling site function properly. We want our Austrian readers to have a complete experience when joining one of the sites from our list. All of these features, and more, have been personally tested and approved by individual members of our team.
Austria and Online Gambling Industry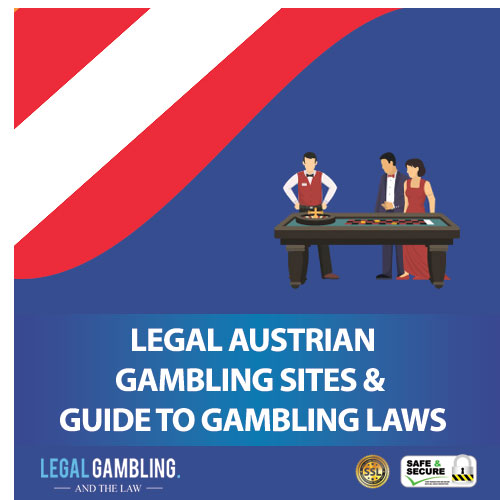 The latest statistics from 2018 show that gambling is a prosperous industry in Austria, with annual revenue of €314 million from casinos alone.
Interestingly, the total yearly revenue from both casinos and lotteries is much higher — €4.49 billion.
The number of casino visitors keeps increasing in Austria, with statistics from 2018 showing that there have been more than 2.63 million players in casinos across the country.
Austria is a relatively small country, meaning that the number of slots and game tables isn't high, as you might suppose.
There are 237 gaming tables, 2361 slot machines, and 785 video lottery terminals across Austria, all regulated by the country's laws.
Mobile Gambling in Austria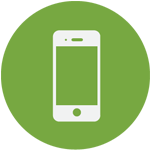 The popularity of mobile gambling is on the rise in Austria, with many players enjoying games on the go. Thus, we consider mobile compatibility as one of the top priorities when making our list.
All top-of-the-line gambling sites use the latest HTML5 technology to ensure a smooth playing experience on smartphones and tablets, including Android, iOS, and Windows devices. Therefore, mobile gaming should provide all the same features and conditions as playing on PC.
Popular Payment Methods for Online Gambling in Austria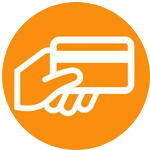 There is an abundance of available payment methods in Austria, which shouldn't come as a surprise since it is a developed European country. Austrian players rely on credit cards, such as Visa, MasterCard and Maestro, to deposit their payments online, as do players from most other countries.
On the other hand, withdrawal methods vary. Austrian players opt for different payment methods, including e-wallets, like Neteller, PayPal and Skrill. Some alternatives include their local payment methods, like Sofort banking, Mobiamo and Mint.
Cryptocurrency payments are also on the rise in Austria, with Bitcoin payments being the most widespread. Experienced crypto users also rely on Litecoin and Ethereum payments.
Future of Online Gambling in Austria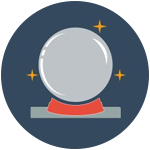 Not surprisingly, the iGaming sector has been on the rise in Austria. As we mentioned, the government has been trying to stabilize online and land-based gambling with stricter regulations, but offshore gambling sites have been a haven for most avid players.
Hopefully, the existing regulations for foreign operators will be eased in the future, so more gambling platforms will be available to Austrian players. We will have to wait and see.
Responsible Gambling in Austria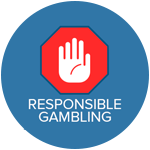 With an increasing number of players in Austria, gambling can easily turn into an addiction. If you feel you need help or you know someone that might benefit from professional assistance, we urge you to visit one of the sites below for more information.
Gambling with Responsibility — The Casinos Austria and Austrian Lotteries Group has been working tirelessly for years to help players with gambling addiction. Visit their site for additional information on help centers across the country.
Gambling Therapy — GT offers online help to gambling addicts, their families, and friends. If you're experiencing problems, you can join one of their focus groups or forums, or seek help through email
National Council on Problem Gambling — The NCPG offers help to Austrian players experiencing gambling problems. Visit their site for more information.
Final Thoughts
Thanks to Austrian legislation, players can enjoy a vast number of games, both online and in land-based gambling institutions. However, online gambling has taken over in recent years, thanks to technology.
Hopefully, we have made your task of finding an online gambling site a bit easier with our exclusive guide and list. Please, remember to gamble responsibly and have fun playing!
Frequently Asked Questions On

Austria's Online Gambling Law
Is online gambling legal in Austria?
What is the minimum online gambling age in Austria?
Are there any bonuses on Austrian gambling sites?
How do I reach customer support on a gambling site?
Can I play online gambling games for free?