Legal Austrian eSports Betting Sites
My team of eSports specialists has assembled a top list that consists of the finest eSports bookmakers available to Austrians, including bonus offers from each site.
These betting sites have been vetted and verified by my team to ensure maximum safety for punters, extensive market coverage, reliable customer support, and various payment options. Help yourself!
Popular Pages:
eSports is taking the world by storm, raking in millions of dollars of revenue every year. We're also seeing bookmakers opening more and more eSports markets, with wagering available on a plethora of leagues, events, and tournaments. Austrians haven't shown immunity to the charms of this global phenomenon. There is currently a massive eSports betting fan base living in Austria who are on the constant lookout for some good wagering opportunities on competitive gaming.
Still, eSports presents a new form of betting, and many Austrians don't know where to look for great eSports wagering platforms. No worries, I'm going to help you out. In this guide, you'll discover the best eSports betting sites for Austrians and learn everything you may need to get started.
Is eSports Betting Legal in Austria?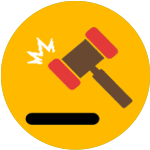 Gambling laws in Austria are unique. Games of chance are regulated on a federal level, whereas games of skill are not federally regulated but are subject to provincial laws.
Sports betting laws are particularly complicated. Since sports betting falls into the game of skill category, it's not regulated by the GSpG (Austrian federal gambling law), but by the provinces.
Fortunately, the status of eSports betting has yet to be determined. And where there is a vague language in the law books, there are always some loopholes punters can use to their advantage. However, it can be tricky to find a legal eSports bookmaker in Austria. Again — I come to the rescue.
How We Selected Best eSports Betting Sites in Austria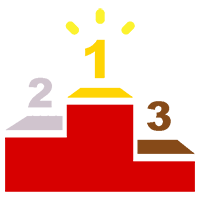 When looking for the best eSports betting sites, we go above and beyond to the deepest depths of the Internet. We dissect every potential candidate, and split each area into individual services and rate them accordingly. In order to narrow down the search, we employ a strict review process.
Below, we'll explain some of our criteria so that you're fully aware of how detailed our selection process is.
Why Should You Trust Us
Because we know the ins and outs of the sports betting industry. Our knowledge and experience help us filter out the potentially fraudulent operators from the trustworthy ones. That's why you'll never see an unregulated betting site on our charts — the safety of our readers always comes first. All of the legal sites that made it to our list offer the highest quality of service possible, excelling in various areas. I know that you've heard all of these before on some other betting portals, so you should have a look around and see for yourself.
Making Sure that Austrian eSports Betting Sites Are Safe and Legal
Before we even delve into the deep analysis, we look at player feedback across the web. This gives us a solid insight into where these operators stand before being further evaluated. If they pass, and we happen to give them the benefit of the doubt, we proceed to the second phase.
In the second phase, we look for licenses by reputable regulatory bodies. If the site is properly regulated by jurisdictions like the UKGC, Malta, Curacao and Panama, we are almost certain that the betting site did everything in its power to ensure players' safety and fair play.
I say almost because there is one key segment that we check out before we finally give the operator a green light, and that's security. Cybersecurity is vital in today's day and age, and it's paramount that a betting site uses adequate safety tools to protect players' sensitive data, which are being constantly exposed with each login, bet, and transaction. To make it onto our list, every operator must use Fort Knox-like security protocols such as SSL encryption, firewalls, DPos, and other tools.
What We Look for in Austrian eSports Betting Sites
Primarily, we look for a safe and reliable betting site. But that's just the tip of the iceberg. A first-class betting site must excel in other areas as well, like bonuses, market variety, customer service, live streaming, banking, and so forth. We compare a vast number of operators based on our strict comparison criteria, setting aside creme de la creme betting sites.
eSports Betting Industry in Austria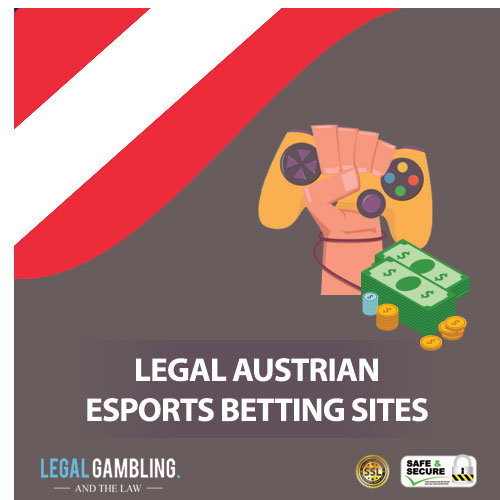 eSports is still a novelty in the online sports betting world, and as such, this form of betting is still unregulated by most countries across the globe.
However, seeing how well-regulated the gambling industry is in Austria, it's only a matter of time before a proper eSports regulatory framework is formed.
eSports is highly popular in the country, and politicians certainly wouldn't want to miss out on such a lucrative opportunity, and a potential revenue boost that would come from a regulated eSports betting industry.
Mobile eSports Betting in Austria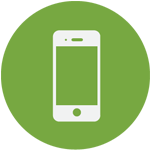 Mobile betting has already established itself as the most convenient form of internet wagering. So, when eSports came along, it was already possible to place online bets via mobile devices or various operating systems, including the ever-popular iOS and Android.
The integration of eSports to the mobile betting world has made it possible for Austrian punters to place on the go bets on their favorite eSports events, even when they're thousands of kilometers away from home.
Popular Payment Methods on Austrian eSports Bettors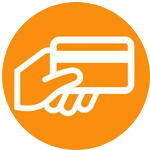 Austrian punters won't find it difficult to deposit and withdraw from eSports betting sites.
The operators that accept Austrian-based residents provide numerous payment means, ranging from credit and debit cards to e-wallets, prepaid cards, and even cryptocurrencies.
All of them support the Euro as currency, so you'll be able to make transactions without losing money on currency exchange fees. Speaking of, there probably won't be any fees when making deposits and withdrawals on these sites either.
Responsible Gambling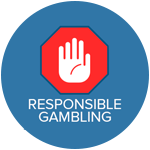 Problem gambling is not a sign of weakness, and nothing to be ashamed of. However, it is a severe condition that needs to be addressed seriously.
Once you slip into it, it can be extremely difficult to recover, especially without professional help.
If you're feeling that you're losing control over your gambling habits, please contact the following institutions:
National Council on Problem Gambling — Here, you can get free therapy and counseling that could help you with problem gambling. You can also sign up with one of their self-exclusion programs.
Gambling Therapy — GT offers support groups for Austrians dealing with a gambling addiction. You can sign up for one of their therapy programs, and regain control over your life.
Gambling with Responsibility — The Casinos Austria and Austrian Lotteries Group is an organization that teaches people about the dangers that come with problem gambling, and promotes responsible gambling.
Final Thoughts
What was once under-the-radar activity has turned into a multibillion-dollar industry. eSports has become a worldwide sensation, one that's now on par with traditional sports. It has now become an integral part of every bookmaker's portfolio, with hundreds of markets being offered by almost every betting site in the world.
If you're living in Austria and want to try your betting skills on eSports, you can do so on our recommended betting sites.
Frequently Asked

Questions
Is eSports betting legal in Austria?
What games are on offer in Austrians eSports betting sites?
What bonuses can I expect in Austrian eSports betting sites?
What is the minimum gambling age in Austria?