List of the Best Legal Bingo Sites in Austria
Given how restrictive the Austrian online bingo market is, it wasn't difficult to find the sites that are licensed to operate. However, we always like to double-check all the information we come across. Therefore, we conduct serious research and inspect all the aspects of an online bingo platform.
Below, you can find our list of the top online bingo sites in Austria:
Popular Pages:
Nowadays, there is a vast selection of online bingo sites that accept players from Austria. However, the real question is — are they legal? We've conducted the exhaustive research of the online bingo industry in Austria, and brought you only the best sites that met all our requirements.
Keep on reading to discover the ultimate list of the top bingo sites where you can relax and enjoy playing a wide range of bingo games!
Is Online Bingo legal in Austria?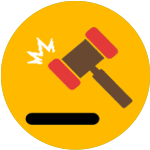 As stated in the Austrian Gambling Act, bingo is considered a form of lottery. Therefore, the legal framework that's used to regulate online lottery applies to online bingo as well. Bingo is regulated by the Austrian Ministry of Finance.
The only operator who is licensed to offer bingo services to Austrians is the Österreichische Lotterien GmbH.
However, that's not the only option that's at your disposal. Numerous offshore online bingo sites offer their bingo games to players located in Austria. So, if you're looking for online bingo sites, don't worry — there are plenty to choose from.
How We Reviewed Austrian Online Bingo Sites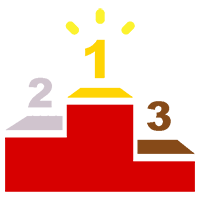 We wanted to bring you the crème de la crème of Austrian bingo sites. In order to do so, we had to conduct an in-depth analysis of the online bingo industry. The first thing we looked for is the licensing information. We would never recommend a bingo site that was unlicensed or unreliable.
In addition to that, we also checked out every other aspect of a bingo website. We left no stones unturned.
Our Experience
Our team consists of people who are passionate about every form of online gambling, bingo included. We have all played numerous bingo games, and our expectations are always high. Every site we add to our list is good, reliable, and safe.
Ensuring Austrian Bingo Sites Are Safe and Legal
When it comes to players' safety, we don't make compromises. That's why only the sites that are completely secure have found their place on our list. The first sign that a site is safe is the license it holds. If it's issued by a reliable regulatory body, we proceed with our research and move on to other aspects.
Another thing we look out for is the encryption technology a bingo site employs. This technology allows for your information to be perfectly safe and treated as confidential. That way, third-party organizations can't access or mistreat your personal and financial information.
What We Look for When Reviewing Bingo Sites
Apart from the safety, which is our priority, we also look into other sections of bingo sites. We want to introduce you to the platforms that can give you a complete bingo experience. That's why we want to see a rich bingo game selection, mobile compatibility, reliable payment options, and efficient customer support.
Blacklisted Bingo Sites
Unfortunately, during the years of experience, we've come across a large number of shady online bingo sites with rigged games and other flaws. Therefore, we decided to show you some sites you should steer clear of if you want to have a safe bingo experience:
Bingo Hall
Frozen players' winnings
Numerous allegations of rigged games
123Bingo
Unlicensed
Unreliable customer support
Bingo Day
Poor customer support
Withheld players' funds
The Online Bingo Industry in Austria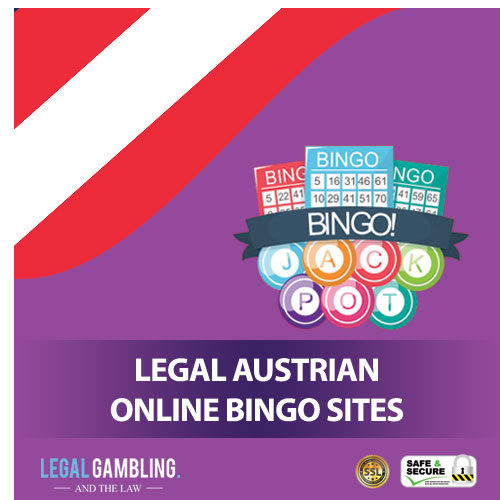 Bingo has been a part of Austrian for a long time. First, there was a TV show that broadcast bingo games for over 20 years. After it was canceled, online bingo sites took over. Austria is a country with strict regulations when it comes to gambling.
Therefore, the selection of online bingo sites in Austria is very limited. Some foreign operators have tried to operate in Austria, but have failed.
However, the operators that do offer their services to Austrian players have a respective selection of bingo games.
Mobile Bingo in Austria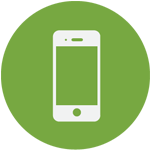 All the sites we mentioned above have well-developed platforms that are mobile-friendly. You can easily access any of these sites on your mobile device and start playing bingo.
The best part is that it doesn't matter which OS you're using, as you can open these sites easily through your mobile browser.
Some of the platforms we presented to you have special mobile apps you can download and install. However, in this case, you should pay attention to the compatibility of the app with the OS you're using.
Popular Payment Options in Austria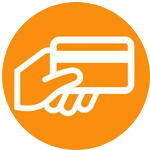 Austrian players have a wide range of payment options at their disposal. The most popular payment method is credit card. However, a large number of Austrians are fond of e-wallets as well, and some even prefer to use >cryptocurrencies.
It's important to use a banking method you trust. Therefore, when choosing an online bingo site, look for your preferred payment option before you create an account.
The Future of Online Bingo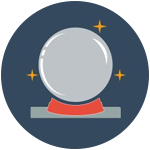 With such strict regulations, Austrian players don't have a lot of choices when it comes to online bingo sites. The country is looking to stabilize the gambling market and diminish the number of unlicensed operators.
Due to the current situation, offshore bingo sites have proven to be the best option for bingo aficionados. Hopefully, Austria will manage to regulate the market in favor of the online gambling industry. That way, Austrian players will have more opportunities to safely play online bingo!
Responsible Gambling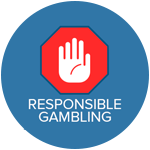 The number of online bingo players in Austria is on the rise. Unfortunately, so is the number of gambling addicts.
If you ever notice that you or someone close to you might have a gambling problem, there are ways to get help.
Below is a list of organizations in Austria that are there to help people fight gambling addiction:
Each of these organizations offers various options to players who are dealing with gambling addiction. On their websites, you can inform yourself, get training, or seek help in the form of meetings.
Final Thoughts
Online gambling sites are slowly, but surely taking over the gambling industry. The situation is the same with online bingo sites. Even though the Austrian online gambling market is strict, it still offers an array of options to its players.
Hopefully, our list has helped you find the best bingo site where you can enjoy a safe and fun gambling experience!
Frequently Asked

Questions
What is the minimum gambling age in Austria?
Are online bingo sites legal in Austria?
How often are bonuses awarded on bingo sites in Austria?
Are online bingo games fair?
How do I create an online bingo account from Austria?
How do I fund an online bingo account?
Are offshore bingo sites legal in Austria?
Are online bingo games different from land-based bingo games?
How do I withdraw my online bingo winnings?
What bingo games can I play on Austrian bingo sites?