Legal Austrian DFS Sites
Draftkings isn't the only Austrian-friendly DFS operator — far from it. There is a whole host of daily fantasy sports sites that welcome players from Austria with open arms, offering them the most profitable DFS promotions.
Better yet, you don't have to scour the web to find them — they're all right here, at your fingertips!
Popular Pages:
Austria has a thriving gambling industry, with both land-based venues and Austrian gambling sites being legal and regulated. In October 2017, the leading DFS operator DraftKings entered the Austrian market, allowing Austrian bettors to place virtual bets on their favorite sports.
Read on and find out everything you need to know about the best daily fantasy sports in Austria — where to find them, what sports they offer, and more.
Are Daily Fantasy Sports Legal in Austria?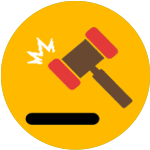 The legal status of online gambling in Austria is quite unique. Slot machines, casinos, and lottery are considered games of chance and are heavily regulated under the federal Gambling Act.
On the other hand, sports betting falls into the category of the game of skill and is the responsibility of provincial governments. The latter is permitted anywhere, whereas games of chance can only be offered within licensed casinos.
Since daily fantasy sports are essentially games that require players to have skill or knowledge of the sports, they're perfectly legal to play in Austria. What's more, one of the biggest DFS companies, DraftKings, has obtained a license to operate in Austria in 2017 and has since been offering Austrian sports fans a chance to test their sports knowledge and DFS skills against other players from Europe and North America.
How We Rate the Best DFS Sites for Austria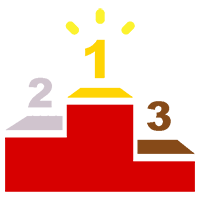 We dig up all the information we can find on all the potential candidates and compare the quality of their services — it's as simple as that. Now, don't get me wrong, it takes a lot of effort to do it, not to mention how time-consuming the research is.
To determine whether or not a DFS is worthwhile, we put it through a series of testing procedures. We get down to the nitty-gritty of all its relevant features, and if it passes our audits, it gets a recommendation from us.
Why Should You Trust Us
Because we use the strictest selection criteria, which isn't always the case with DFS review sites. We always try to keep the list clean by discarding all the operators that don't match with our stringent requirements. As a result, you get to choose between DFS sites that are genuinely best in the business.
Ensuring DFS Sites Are Safe and Secure
All the DFS sites from our list are licensed by some of the most respected licensing gambling organizations in the world, which is the key indication that the operator runs a trustworthy business. Licensing jurisdictions such as the UK Gambling Commission and the Malta Gaming Authority ensure that every DFS operator complies with strict regulations as far as respecting players' rights are concerned.
Our Criteria When Reviewing DFS Sites
Once we get the safety aspect out of the picture, we start reviewing the operator's other characteristics. In our estimation, an exemplary DFS site should possess the following qualities: a wide coverage of sports and DFS betting markets, an abundance of promotions for both newcomers and existing players, and round-the-clock customer support.
Since betting on the go is the latest trend in Austria, we make sure that all our suggested sites are mobile-compatible and have an easy-to-navigate mobile version of the site. Finally, we rate the operator's banking department, making sure that it has a sufficient number of payment methods for Austrian players to facilitate fast and safe deposits and withdrawals.
The Daily Fantasy Sports Industry in Austria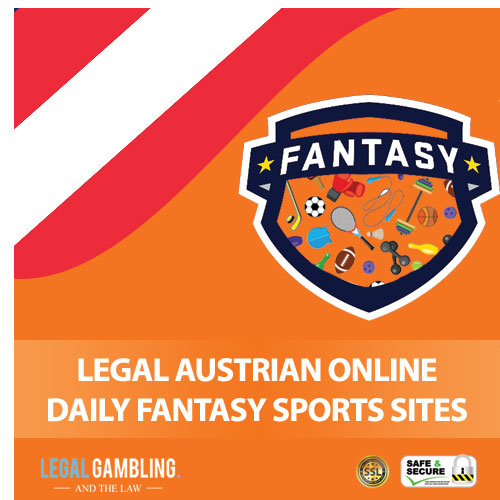 It is getting bigger by the minute. Apart from DraftKings that entered the Austrian market in 2017, there are plenty of other daily fantasy sports sites available for residents of Austria.
Sports betting is immensely popular around here, and with DFS operators coming on board, things are about to get even more interesting for millions of avid Austrian sports fans.
If I had to pick one sport that Austrians love to bet on the most, then it would certainly be football. However, DFS bettors from Austria also like to place bets on all the major sports in the US, including the NFL, NBA and NHL. Tennis and MMA are also widely popular, and so are motorsports, and winter sports.
Mobile Daily Fantasy Sports in Austria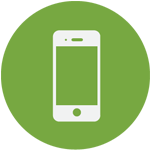 If someone were to tell you five years ago that you would be placing bets on virtual sports while you're at work or on a vacation, would you believe them? My guess is that you wouldn't, but with our highlighted DFS sites, betting on the go is a viable option.
All these sites are mobile-friendly, which means that you can take part in exciting virtual sports competitions even when you're far away from home.
Regardless of whether you're an Android or iOS user, you can place thousands of DFS bets, claim outstanding bonuses, and facilitate payments on some of the finest daily fantasy sports sites in the world.
Responsible Gambling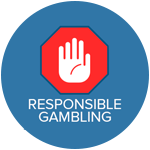 If you're living in Austria and are experiencing some symptoms of gambling addiction, you should contact educated professionals that can help you deal with your problem.
There are several gambling support groups in Austria, including:
National Council on Problem Gambling — They have excellent support groups and provide free counseling, therapy, and self-exclusion tools for those suffering from gambling addiction.
Gambling Therapy — GT offers online support for Austrian residents with problem gambling. Sign up for one of their therapy programs if you want to put your addiction under control.
Gambling with Responsibility — The Casinos Austria and Austrian Lotteries Group is an organization that works with Austrian problem gamblers. Visit their website for more information.
Final Thoughts
DFS is gaining momentum in Austria, with new daily fantasy sports operators popping up every month. However, have in mind that not all of them can be trusted, so you should always do your homework before signing in a new DFS site. Better yet, save yourself the hassle of investigating dozens of sites, and let us do the heavy lifting for you.
If you need our assistance with anything else, just drop a comment in the section below, and we will answer as soon as possible.
Frequently Asked

Questions
Are daily fantasy sports legal in Austria?
What sports are available on Austrian DFS sites?
Can I claim any bonuses on Austrian DFS sites?
What is the minimum gambling age in Austria?