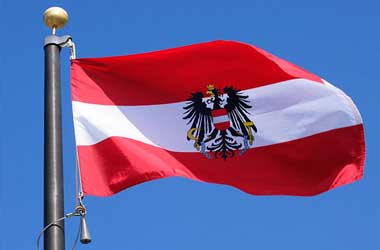 Private poker casinos in Austria are facing an uncertain future as the transitional regulation which has allowed them to operate in the country is set to end on January 2020.
The Austrian gambling law considers poker a game of chance, prohibiting it from being played in private poker rooms. While the game is generally only being allowed in casinos, poker clubs that obtained licenses under the Austrian Trade Act have been allowed to run until December 31, 2019.
This will change next year as poker players can only legally play the game in properties owned by global casino chain Casinos Austria. The company operates the 12 biggest casinos in the country, duly licensed by the Austrian gambling authority.
Violation of EU Laws
These casinos have been granted exclusive gambling licenses valid for 15 years, making it difficult for foreign players to enter the market. This preferential treatment violates EU laws, according to Peter Zanoni, owner of Concord Card Casinos which operates 12 poker rooms in the country. Zanoni claims a gambling monopoly currently exists in Austria, preventing foreign operators from legally offering their services to local players.
Dr. Thomas Klicka, a professor of civil procedural law at the Universities of Vienna and Munster, said that if the official ruling from the European Court of Justice as far back as 1994 were to be followed, Austria's gambling regime should observe freedom of service and trade, as required by commercial law, a view shared by gambling law expert Dr. Andreas Schuster, who said Austria's "double standard" gambling policies clearly violate the principle of equality.
Fighting for Survival
Zanoni is now taking steps to make sure his poker casinos can continue to operate over the next year. His company has already filed a complaint to the Austrian Constitutional Court. Zanoni also intends to bring the case to the European Court of Justice.
Around 600 people are currently employed at Concord, with the company generating up to 65,000 overnight stays in the country each year. As the end of the transitional period looms, hundreds of jobs are now at risk, however Zanoni said he will fight to keep his poker rooms open and will try to meet with the Austrian Parliament to discuss the issue.
Casinos Austria meanwhile has announced its intention to get aggressive with their poker operations beginning next year. To prepare for this, the company's Poker Manager Niklas Sattler said a new poker lounge has already started operating in Casino Austria's Vienna venue since October.