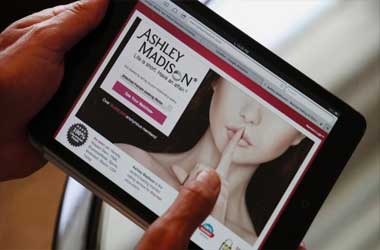 Ashley Madison, the website which has a motto of 'life is short, have an affair' has been in the news the past few weeks for all the wrong reasons. The website which encourages infidelity reportedly has more than 30 million users across the globe and charges them a $19 fee to eradicate all confidential information.
A group of hackers who call themselves the Impact Team had hacked the security system for Ashley Madison and gained access to confidential data of these 30 million users. The hackers called out Avid Life Media, the Canadian owners of the Ashley Madison website stating that they did not honor their promise of deleting data. The hackers stated that they would splash all this confidential and sensitive information all over the internet, if the website was not shutdown.
Ashley Madison did not agree to the hackers request and the Impact team released a first dump of data that caused a lot of controversy as a number of members had used their official emails to register on Ashley Madison. The sensitive data revealed that many of Ashley Madison users held U.S governmental posts, U.K civil servants, a number of prominent business tycoons in Europe and America and even high level officials from Saudi Arabia.
The first dump of data caused a lot of controversy and apparently resulted in two suicides and a number of blackmail attempts. Ashley Madison issued a $500,000 reward for anyone who had quality information that could lead to the arrest of the Impact team. The Impact team confirmed that they had stolen over 300 gigabytes of data and stated that they were going to dump a second set of data and once again kept their promise on the 25th of August.
The Impact team released a statement which read
We have explained the fraud, deceit and stupidity of ALM [Ashley Madison's parent company Avid Life Media] and their members. Now everyone gets to see their data.The Impact team wants Ashley Madison and its sister site Established Men to be shutdown immediately or another dump of data would be released this time containing nude photos of clients and their graphic sexual fantasies.
The Ashley Madison team were planning an IPO but has now decided to put that process on hold for now amidst this scandal. The U.S. Defense Department and Postal Service has also confirmed that it will look into this case as there are reports of up to 15,000 governmental emails being used in the Ashley Madison registration process.