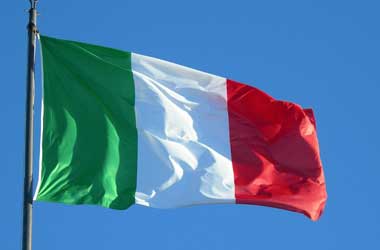 After months of delay, online poker and casino operators are now able to submit new bids for an Italian gaming license. The gaming regulator in Italy had its hands ties as there was a lot of political opposition to expanding the gambling industry in the country. However, it appears that those issues have been finally sorted after a call for tenders was published on the Official Journal of the European Union.
The announcement that opened online gaming license applications specified that all interested operators of online poker, fantasy sports, sports betting, slots, and other online casino games have until March 19 to lodge their applications after paying a one-time fee of €200,000.
The Italian government has announced that they will be granting as many as 120 new licenses to online gaming operators. If all 120 online licenses were granted, Italy could end up generating €24 million from the online license applications alone. Review of the submitted bids will commence on April 19 on a first-submit, first-serve basis. All online poker and casino operators who receive a gaming license to operate in the country will be able to do so until December 31, 2022. No further details on license renewal after 2022 have been divulged.
The call for tenders has come after months of delay as many online gaming operators expected the Italian government to open bidding process in September 2017. Now that the bidding process has commenced, many existing online poker and casino operators, as well as newcomers, are poised to file an application. Several operators such as Winamax, Pinnacle, and Marathonbet have expressed interest in entering the Italian market.
French-based Winamax is now one of the more vocal and aggressive online gaming operators who wants to launch operations in the Italian market. This is not the first time that Winamax has wanted to enter Italy. The French gaming operator wanted to do so in 2015 but in the end decided to withdraw its application.
The company made is intentions clear in early 2017 after it started hiring Italian-speaking staff. In October 2017, the company took further steps to enter the country after it acquired the Italian gaming license of bet-at-home, whose parent company is Betclic Everest Group. Winamax has also signed the Italian poker pro Mustapha Kanit to be its brand ambassador.
Winamax's efforts to penetrate the Italian online poker and casino scene obviously underscore their plans to join the EU online poker player pool between France, Italy, Spain and Portugal.