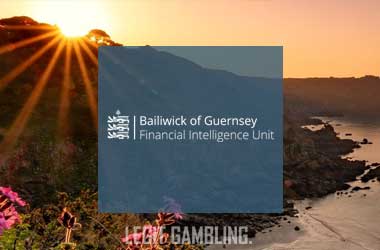 Summary:
Gambling firms submitted the most number of money-laundering SARs to the FIU in 2022
This has been the trend since 2018, according to the FIU
The gambling sector in Guernsey is still not considered "high risk" for money laundering
Most of the money laundering concerns reported to the Financial Intelligence Unit (FIU) of Guernsey in 2022 are linked to the UK gambling industry as a whole.
While the figure has dropped from last year, gambling has remained the primary subject of money laundering-related reports in the self-governing British Crown dependency, a trend that began in 2018, according to the financial watchdog.
Gambling Sector Filed Most Number of Money Laundering SARs
The FIU is the agency that handles suspicious activity reports (SARs) submitted by different entities. It releases an annual report on the number of SARs it receives each year, the reasons for the reports, and where they originate. In 2022, the total number of SARs received by the FIU dropped by 26% to 2,656 from 3,600 in 2021. Still, the majority of those reports (73%) raised concerns regarding money laundering.
The gambling sector accounted for 76% of the total SARs submitted to the FIU, and most of the reports (88%) coming from betting operators and gaming suppliers were in connection with money laundering.
The agency has been receiving a significant number of money laundering-related reports from the gambling sector since 2018. That year, 75% of money laundering SARs submitted to the FIU were from gambling companies.
A huge number of gambling operators are licensed in Guernsey, including Super Group, the parent firm of Spin and Betway. In addition to that, Alderney, which is part of Guernsey, has a vibrant online gambling market, with several iGaming operators registered on the island.
Guernsey Gambling Not Considered "High Risk"
While the vast majority of money laundering SARs each year come from the gambling sector, it is not categorized as "high risk" by the Guernsey National Risk Assessment (NRA), according to Adrian Hale, head of the FIU.
Hale noted that the number of reports they received from betting firms in 2022 was lower compared to the previous year. He also said 89% of SARs associated with the sector were submitted by just one licensee.
Failure to comply with requests for client due diligence documentation and adverse open source information related to clients were cited as the two main reasons for the filing of SARs in 2021 and 2022, Hale added.
Most of the SARs received by the FIU each year are forwarded to relevant financial agencies in the UK. Apart from gambling firms, the watchdog also received reports from trust and company service providers (10%) as well as banks (8%).