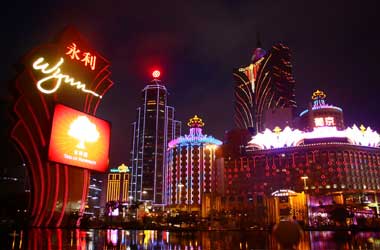 Summary
Macau casino operators must apply for six month license extension
License extension will cost them around $6 million
Gaming operators are pleased with license extension
Macau's casino concessionaires need to pay between MOP 50 million and MOP 80 million (between $6M to $8M) to the city's government as extension fees.
Each operator will have to furnish detailed financial documentation to the local government to support viable working conditions for the staff.
The concessionaires have to follow the procedure to extend their licences till December 31, 2022.
Bank Guarantees Required Along With Extension Fees
On March 9, the government emphasised that along with the extension fees, the providers will also need to furnish a bank guarantee to ensure their ability to meet their labour liabilities lest they do not get a concession. The bank guarantee amount will be contingent on the number of employees and can go up to MOP 1.6 billion in some cases.
Macau's government had announced the decision to extend the deadline for the existing concessionaire licences till December 31. On March 3, Secretary Lei had requested providers to file appropriate documentation to help the extension process move forward. The operators confirmed that they were in the process of preparing the documents for the extension of their licences.
The city's gaming regulator and the office of Macau's Secretary for Economy and Finance were unavailable for a comment on the extension fees and bank guarantees.
Analysts at JP Morgan Securities had speculated that the new public tender process for casino licenses in Macau might begin in the third quarter of 2022. The permits might be awarded in the fourth quarter, with the new decade-long licence period coinciding with the start of 2023. Currently, the legislative assembly of Macau is discussing the new gaming law amendment bill. The legislation is yet to be approved before the public tender for fresh gaming rights will be made available.
Casino Concessionaires Happy With Extension Decision
Casino concessionaires were appreciative of the extension and confirmed that they would submit applications to the local authorities. Operators such as Melco Resorts and Entertainment Ltd. and Galaxy Entertainment Group Ltd. welcomed the decision. The latter said that it was preparing the documents for the tendering process while Sands China Ltd. announced that it would apply for the extension soon.
MGM China Holdings Ltd. asserted its cooperation with the requirements of the application procedure. Wynn Macau Ltd. opined that the new gaming law would help in fostering a robust development of Macau's gambling industry.