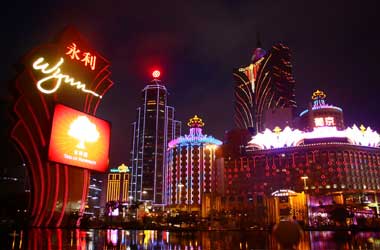 Summary
Macau Executive Council proposes new gaming bill
Six gaming operators to get 10 year licenses
No change in gaming tax laws for now
The Macau government has been evaluating for many months now what they want to do with their gaming industry. In the next few months, the 20 year gaming licenses that were issued to foreign operators when Macau opened up to gambling will expire.
Macau was debating on whether they should renew those licenses and whether they should issue new licenses to new operators.
The Macau Executive Council has put forward a proposal advising the government to renew these licenses must for just 10 years instead of 20.
Proposed Changes Explained
The duration of the license is not the only thing different new from the Executive Council, which advises the city's Chief Executive. The proposal is to give the six gaming operators a 10 year license but allow them to extend it by three years for special circumstances.
The proposal also pushes for another big change which is eliminating sub-concessions. This is important because this rule is what allows three of the current operators to operate in Macau. MGM China, Melco Resorts and Sands China are sub-concessionaires of the original three local casino operators: SJM Holdings, Wynn Macau and Galaxy Entertainment. If the sub-concession provision is gone, then the three operators are in trouble.
Decision Not Finalized
However, the decision is not final. This is just an initial bill and Macau's Legislative Assembly will still have to vote on it. Depending on the discussion between members, this can result in changes and could take months before it is finalized. The spokesperson for the Executive Council, André Cheong Weng Chon, emphasized that it was still not final and still needed some major discussion. He pointed out that existing concessions might get an extension just to allow for them to operate while discussions are carried out.
The Macau government has long been pushing for a chance to change the current gambling laws, so they can get more control over gaming market. Currently, none of the current Macau casinos are direct owners of their Macau license but operate through affiliates. Macau gaming operators will be relieved to know that the government is not looking to change the tax rate for now as there were rumors earlier that the tax rate was going to be increased.