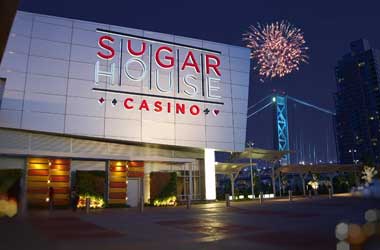 Pennsylvanians have waited for a long time to be able to place their sports bets online. They will now finally be able to do so as SugarHouse Casino in Philadelphia have announced the launch of online betting services from this week. They will soon become the first gambling establishment in the Keystone state to launch internet betting services.
The Pennsylvania Gaming Control Board (PGCB) which is the gaming regulator in the state is conducting a number of stringent tests on the SugarHouse sports betting platform to check and see if everything is in order.
The final tests will be completed on 30 May and if the regulator is satisfied, it will give them the green light to proceed with an official launch on 31 May.
SugarHouseCasino already has a sportsbook up and running in New Jersey and the same PlaySugarHouse.com website will be used for the Pennsylvania market. Once users from the Keystone state access the website, they will be automatically directed to Pa.PlaySugarHouse.com.
Pennsylvanians who would like to place sports bets via the new platform must be physically present in the state when they register for a new account. The betting app can be accessed via Mac and desktop PC as well as via Android phones. However, Apple users will not be able to access the website because Apple has come down hard on new apps that have wrapped their online website into a mobile app. SugarHouse Casino has not confirmed when an Apple friendly sports betting platform will be released.
In Time For NBA and NHL Finals
Sportsbooks in Pennsylvania have been rather slow in getting their online sports betting operations up and running. SugarHouse will have its online sportsbook up and running just in time for the NBA and NHL finals which should generate significant interest in the state.
In a statement, Evan Davis, general counsel for SugarHouse Casino said
It's just an unbelievable day for us at SugarHouse and for sports bettors across the commonwealth. We see in New Jersey the appetite for wagering on sports online
European operator Kambi Group PLC will be responsible for managing all of the betting odds and sports betting lines at PlaySugarHouse.com. Kambi will also be managing the odds for Parx Casino who are expected to start testing on their online betting platform next week. A number of other casinos in the state are also expected to launch online sports betting services shortly.