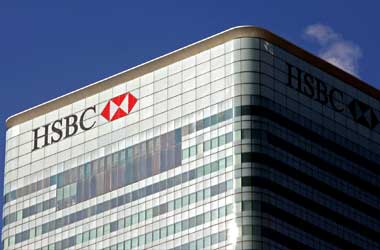 The Hongkong and Shanghai Banking Corporation (HSBC) which is Europe's biggest bank is introducing new measures in a bid to help individuals who are battling gambling addiction. The bank now offers an innovative scheme to its 14.5 million customers in the UK enabling them to "exclude" themselves from carrying out any gambling transactions at online casinos and sportsbooks.
This control feature can be reversed following a 24-hour period in which they get to cool down.
The new program was developed in collaboration with charity organisations such as GambleAware and GamCare and was conceptualized to produce 'positive friction' in gamblers thereby giving them time to reflect on their pressing need to gamble.
HSBC decided to introduce this new measure in response to their customers' concerns that online gambling and betting were hurting their finances.
Maxine Pritchard, HSBC's head of Financial Inclusion and Vulnerability elucidated that the bank's commitment to assist customers manage their finances includes the introduction of innovative tools that can help restrain excessive spending and gambling urges. She further said that with HSBC's getting an average of 12,000 calls annually about gambling issues, it was apparent to them that they need to do more to address this issue and help their customers.
HSBC's initiative is part of a mounting drive within the financial sector to support customers who are exerting effort to restrain their gambling habits. Banks and financial intuitions in the UK are offering advanced tech tools and counselling to help their customers.
HSBC Clients Spend Regularly On Gambling
HSBC stated that in 2018, over 500,000 of its customers placed bets each month, spending an average of £52.50. The bank has taken the assistance of GamCare to establish a group of trained staff members who are equipped to respond to these many calls they get from customers battling gambling addiction. The team also goes on to analyse data on card spending and determine if there are specific customers who might benefit from the service.
Some of the other banks in the UK including Monzo, Barclays and Starling are now enabling their clientele to block gambling transactions and impose restrictions on their credit cards.
NatWest is now offered counselling sessions within its branches to help those battling gambling addiction. The move is a component of a pioneering experimental system that could be established all over the country.