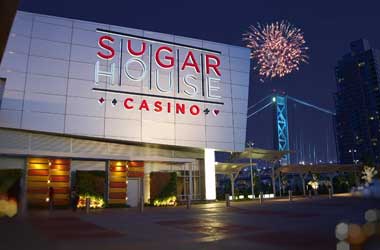 The legal battle surrounding the issuance of Philadelphia's second casino license had a further twist after the major investor of the petitioning SugarHouse Casino made an allegation that one of the failed bidders had made extortionate demands of it. SugarHouse has been operating the sole casino in Philadelphia since 2010.
An executive from Walton Street Capital, the main investor backing SugarHouse Casino filed documents with the Pennsylvania Supreme Court showing that Ken Goldenberg of the Market East group had demanded that SugarHouse pay Market East payments of $100,000 a month until it opened the casino and also make available necessary funding for the project when needed.
SugarHouse's appeal asks the Supreme Court to send the case back to the Pennsylvania Gaming Control Board. It is also demanding that it be made party to future proceedings regarding the second casino license with respect to disclosing the winning operator Stadium Casino's financial sources.
A second US casino license for the city was offered and a total of four bidders sent in their proposals. SugarHouse and Market East were two of those bidders and in the end the licensed was awarded in 2014 to the consortium called Stadium Casino L.L.C. Both Market East and SugarHouse appealed the decision which delayed the proposed project.
The Court directed the case back to the gaming board for further hearing. The gaming board cleared the Stadium Casino's Live! casino proposal again in August finding it in compliance. The board said Bob Manoukian would limit his financial interest in Stadium Casino to 33.3 percent.
Manoukian is the owner of Greenwood Gaming, one of the two companies making up the Stadium Casino consortium. Baltimore-based Cordish Companies is the other partner. SugarHouse subsequently filed a petition for review and asked the court to vacate the gaming board order.
SugarHouse in its latest court filings stated that the company had reached out to Market East before a gaming board hearing earlier this year, to which Goldenberg had responded with demands that included monthly payments and financing in exchange for filing an additional
appeal.
Sugarhouse noted that it had refused to the demands adding that Market East had consequently failed to support SugarHouse adequately in the hearing. Market East Associates did not provide any specific clarification on the charges.
In a statement Market East Associates said
Market East is disappointed that SugarHouse has chosen to misrepresent their communications to further SugarHouse's own goals, but Market East will not comment further on the matter