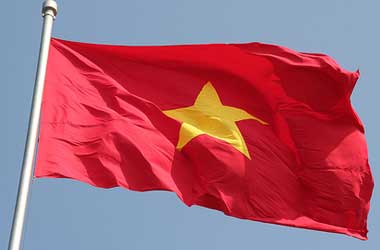 Vietnam's gaming laws only allowed foreigners to gamble at casinos in the country and locals were not permitted entry.
The gambling market in the country has done really well during the last few years and as a result legislators recently decided to make a few changes to its gaming laws.
One of the biggest changes was moving forward with a 3 year trial experiment that would allow locals to gamble in two specified casinos based in the northern and southern parts of the country. Should the experiment prove to be successful, legislators might allow more casinos to permit locals to gamble.
The move to allow locals to gamble in Vietnam is expected to hurt Cambodian casinos that are situated near the border, especially in Bavet City, Svay Rieng Province which is near the Vietnam border. The casino is used to receiving a number of Vietnamese gamblers who found it easy to cross the border and gamble on a regular basis.
Cambodia's casinos are also facing new tax regulations as the government has proposed an amendment to the current gaming law and is expected to increase gambling taxes and set new capital limits. The passing of the new gaming law in Vietnam and the rise in gambling taxes in Cambodia is expected to impact a number of Cambodian casinos and some of them might even have to windup operations.
In a statement, Anthony Galliano, CEO of Cambodian Investment Management said
The government's ill-timed draft law, which would raise minimum capital requirements for casinos, combined with the Vietnamese decree, is the death knell for the already struggling border casinos. A good deal of these casinos are on life support and what is really needed is government incentives, rather than a regulatory blow, to save jobs and prop up the industry.
The Finance Ministry in Cambodia stated that the casino industry was responsible for generating $43.4 million in gaming taxes from January to November 2016. There are around 70 casinos in Cambodia as of now and 20 of these casinos are located near the border. These 20 casinos were responsible for generating nearly 25 percent of the $43.4 million in gaming taxes.
The deputy director general of the finance ministry, Ros Phearun stated that Cambodia's casinos may not feel a major impact from Vietnam's new gaming law in the short term as currently only two Vietnamese casinos will accept locals. However in the long term, Cambodia's casinos could suffer especially if more casinos in Vietnam get approval to accept locals.