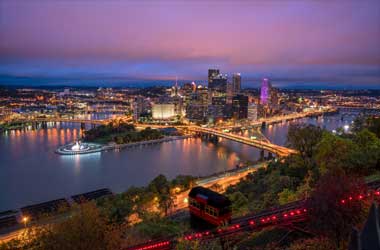 Summary
Pennsylvania survey shows rise in online gambling numbers
Survey was commissioned by the State government
Survey helps to assess problem gambling numbers
Pennsylvania sponsored a survey of the gambling industry which was mandated by a 2017 law. The survey looked at a total of 1,158 residents in the state over the age of 18 and gauged their gambling related activities from Dec 2020 to June 2021.
This was the first state sponsored survey of the Pennsylvania gambling industry and the findings are very interesting.
The Pennsylvania Gaming Control Board (PGCB), Pennsylvania Department of Drug and Alcohol Programs and Penn State University released the results of the survey over the weekend. The survey concluded that over 1 million Pennsylvanians have engaged in some form of gambling be it online casino games or sports betting.
One of the key objectives of the survey was to assess whether Pennsylvanians were having issues with problem gambling. There were asked a series of five questions to gauge their problem gambling habits. When asked if any of them have tried to use self-exclusion tools to stop their gambling habits, 29.7 percent responded in the affirmative.
When asked if they ended up playing longer than they wanted to and spent more than they intended to, 22.9 percent said yes. A total of 10.2 percent said that they were preoccupied thinking about gambling. These stats show that Pennsylvania must take action to address the growing concern of problem gambling in the Keystone state.
Most Gamblers Are Male
The survey results also showed that two-thirds of those who gambled in Pennsylvania were male who were of an average age of 38. When it comes to online gambling, the favorite activity was sports betting as 47.7 percent of participants admitted to engaging in sports betting.
A total of 40.6 percent said they liked playing table games, 28.8 percent said they preferred online slots and 29 percent said they enjoyed daily fantasy sports. A total of 20.7 percent were interested in online lottery games and another 16.4 percent said they liked playing online poker.
The report showed that the average spend for each individual was around $219. The survey also pointed out that the $219 was not an indicator of how much they lost but rather how much they risked.
Pennsylvania is currently allotting $5 million from state gambling revenues towards increasing awareness of problem gambling, treatment programs and gambling education.