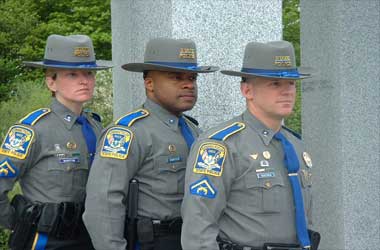 Connecticut State Police were responsible for maintaining a daily presence and surveillance over the state's two main casinos for over two decades. State police were deployed at the Mohegan Sun and the Foxwoods Resort Casino to patrol casinos and parking lots on a daily basis.
The state police would send the tribes an invoice every month for services rendered and it is estimated that close to $3 million was invoiced during 2014. Both casinos have witnessed a significant decline in revenue and the tribes have raised concerns over their inability to pay for these policing services. In order to address these concerns, the Chief State's Attorney's and the Department Emergency Services and Public Protection signed an agreement in 2014 authorizing the withdrawal of the State Police and handing over patrolling and security responsibilities to tribal police.
Tribal police will be required to go through an intensive training program and get certified by the state's Police Officer Standards and Training Council after which they will be allowed to patrol casinos. As of now, there are 26 police offers in the Mohegan Sun department and 22 officers in the Mashantucket Pequot Police Department. The majority of these officers are either local police or retired officers.
In a statement, the governor's undersecretary for criminal justice policy and planning Michael Lawlor said
There are now two full-fledged police departments who both have total arrest powers and also have to abide by any regulations and rules that other departments do. They can't have different rules for tribal members and for non-tribal members. The reality is there is relatively very little crime there other than petty stuff such as shoplifting and car break-ins
The state police have already withdrawn from the casinos and tribal police have started patrolling. The transferred officers have been sent to the Bureau of Criminal Investigations and could work in a drug task force or an organized crime unit. If there are any serious crimes committed at the casino, then state police will take over the investigation.
Chief State's Attorney Kevin Kane welcomed the move and said the transferred officers would be of great help to the task force as they will be able to concentrate on more sophisticated criminal cases.
Tribal police will now have the authority to fingerprint suspects, test blood alcohol levels and arrest troublemakers as they are now certified police offers under Connecticut State law.