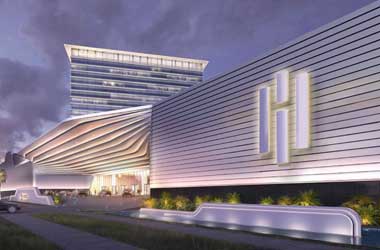 Summary
Macau junket operators will look to smaller casino for business
Hann Casino Resort open to new junket casino partnership
Hann Casino Resort currently relying on online gambling to boost revenues
Junket operators played a very important role in Macau and other Asia-Pacific casinos for a number of years.
They were responsible for bringing in VIP gamblers from Mainland China who generated more than 50 percent of gross gaming revenues in most Asian casinos.
China started cracking down on junket operators last year by changing their criminal laws to impose stringent punishment on companies and individuals who lure Chinese gamblers to overseas casinos.
The recent arrest of Suncity Holdings CEO Alvin Chau, sent a clear message to all junket operators as Suncity Holdings was the biggest junket operator in the region.
The junket business in Macau has now dried up and a number of Asian casinos are struggling to bring in VIP gamblers.
Open To Junket Partnership
Daesik Hann, the new boss of the Hann Casino Resort in Clark, Philippines believes that junkets in Macau will now want to partner with some of the smaller casinos in other Asian countries.
Hann is open to partnering with junket operators in Macau as he believes his casino and a potential junket operator could benefit from the partnership.
Even if Hann casino does not partner with a junket operator, Hann believes they will do well. This is because Hann Casino Resort, which used to be the Widus Hotel and Casino did not depend on junket operators to boost its revenue.
Online Gambling To The Rescue
Hann is focusing on building up business in the newly opened resort which opened its doors to the public on December 15. However, the travel restrictions connected with COVID are a big problem for its growth as of now.
Fortunately, the casino offers access through online gambling. The resort has an online casino license from the Philippine Amusement and Gaming Corp (PAGCOR) that allows it to offer online casino games. Domestic customers, which means Filipino gamblers, are also included in the license so the casino has a big audience.
The big question is whether the casino will allow mainland Chinese residents to use these online gambling services. Hann stated that as long as PAGCOR allows it, then he sees nothing wrong with it. However, we will have to wait and see how China reacts to online casinos targeting Chinese gamblers in 2022.