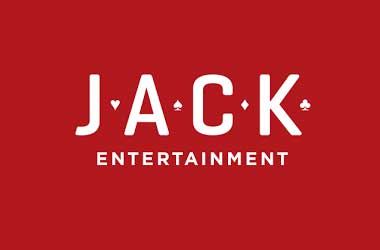 Casino operator Jack Entertainment has been fined $200,000 for poor security arrangements at its Cleveland and Cincinnati casinos.
The Ohio Casino Control Commission has levied the fine on the operator for allowing underage patrons to gain entry into the gaming floors of the Cleveland casino and for allowing unauthorized employees access to a computer management program at the Cleveland and Cincinnati casinos.
In a statement Matt Cullen, Jack chief executive officer said
We acknowledge the significance of the matters identified by the Ohio Casino Control Commission and take our compliance with their important operational policies and procedures seriously. We have swiftly taken steps to respond to these issues and will continue to work with the Commission to ensure ongoing compliance.
Commission spokeswoman Jessica Franks said that several instance of such lapses had been found after Jack Entertainment took over the casinos from Caesar's Entertainment Corp early last year. She said that the commission acknowledged that the Cleveland property which is located at the Public Square and is connected to the Tower City Center had multiple entrances posing difficulties in security but pointed out that the repeated lapses signified poor training and a failure to follow procedures.
JACK Entertainment
The settlement agreement shows that between June and November this year, at least 13 instances were noted of underage visitors gaining entry to the facility. Franks said that among other procedures missed, a basic one was to check the ID of anyone looking younger than 30 years.
Franks said that the issues were brought to the notice of the regulatory body since the US casino operator is required to report cases of underage players being found on its premises. This typically happens when another patron or a casino worker alerts security. In December 2016, Jack Entertainment hired the services of a security training instructor to train its security team.
The other violation by the operator involved allowing too many employees access to a critical software program that helps track the casino's finances as well as player activity. Franks said that an audit held by the commission found that several employees who shouldn't have access to such sensitive information were able to enter data and edit the program. Although Jack Entertainment stated that there was controlled access to the program, the auditors found that was not the case.
Franks stated that as a part of the settlement agreement, Jack Entertainment would be hiring an independent third party auditor to assess if there was proper compliance in relation to the operation of the computer management program.