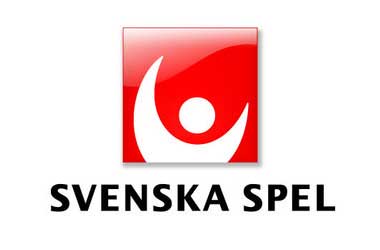 Summary:
Svenska Spel found no increase in the number of customers showing problem gambling behavior
That conclusion is based on data gathered from January to February 2023
The operator attributes the positive findings to its effective safer gambling measures
State-owned Swedish gambling operator Svenska Spel said the number of Swedes exhibiting problem gambling behavior remained stable during the first two months of 2023. The gambling firm analyzed data from January and February 2023 to assess the impact of the cost-of-living crisis on the gambling behavior of Swedish customers.
It found a decrease in gambling activity among at-risk players during the first two months of the year, compared to the same period in 2022.
At-Risk Customers Gamble Less Amid Cost-of-Living Crisis
The positive findings reflect Svenska Spel's ongoing commitment to strengthening player protection, with its safer gambling measures proving effective in encouraging customers to keep their gambling under control.
Over the past two years, the operator has implemented various measures aimed at preventing problem gambling, including conducting mandatory income reviews for young players aged 18 or 19 wishing to set a gambling limit of more than SEK1,000 (€90) per month. A similar requirement also applies to customers with a monthly gambling limit of more than SEK100,000.
In early 2022, Svenska Spel also rebranded its responsible gaming tool Playscan as "Min Spelkoll". The rebranding followed the implementation of mandatory player cards to better monitor customers' gambling data. On top of that, the operator also introduced a mandatory 10-minute break for those playing Vegas slot machines.
Kajsa Nylander, Head of Sustainability at Svenska Spel, said there have been growing concerns about the rising inflation affecting customers' finances. During these challenging times, people would often gamble more to augment their income, especially those who have already shown signs of risky gambling. But the situation is different in Sweden, with at-risk customers opting to gamble less as the cost of living continues to soar.
According to Nylander, Svenska Spel's preventive measure called "game check calls" have played a crucial role in promoting responsible gambling, contributing to the decrease in gambling activity among those exhibiting problem gambling behavior.
Svenska Spel to Strengthen Problem Gambling Monitoring
In conducting game check calls, the Svenska Spel team encourages customers to set reasonable gambling limits and also makes them aware of the risks posed by certain games. At the same time, players are also reminded that there are game control tools available to prevent excessive gambling.
Moving forward, Svenska Spel will continue what it has started – promoting gambling awareness, monitoring problem gambling behavior, and conducting preventive talks to help customers keep their gambling urges at bay.