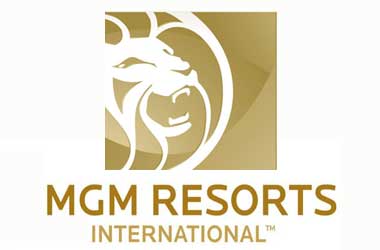 Lawsuits have been piling up against MGM Resorts International after the October 1 mass shooting, where a lone shooter rained fire on 22,000 concertgoers from his Mandalay Bay suite. Many of the lawsuits are hinged on the assumption that MGM Resorts should take responsibility over the damages and lost lives because of its negligence to foresee the event, and its failure to respond to the events in a timely manner.
Litigators are expecting a long and arduous legal process. But a Nevada Supreme Court decision made soon after the October 1 shooting that might have turned the tides in favour of those suing MGM. The Supreme Court ruling stemmed from a case filed against another MGM company, New York-New York. In 2010, couple Carey Humphries and Lorenzo Rocha were assaulted inside the casino and a lower Nevada court ruled that the MGM could not have had knowledge that the attack would happen.
That decision was appealed and the Supreme Court overturned the ruling in a 2-1 decision a few days before the Mandalay Bay shooting. While Justice Kristina Pickering dissented, Justices James Hardesty and Ron Parraguirre ruled that the attack should have been foreseeable since they found evidence that showed attacks and fights were happening at the resort thrice a week.
Las Vegas Review-Journal
According to Craig Drummond, one of the lawyers who appealed in behalf of the couple, this kind of ruling shows the extent of the resort's responsibility over events in such cases. This will make it difficult for MGM to argue that they could not have foreseen the lone event since it's not just about proving an exact circumstance prior to the attack—it's about proving there have been similar cases of violence that should have prompted the hotel to devise stringent security measures to prevent such events from happening.
Longtime civil litigator Robert Eglet agreed with Drummond and said that the new Supreme Court decision could be interpreted to take into consideration similar cases of mass violence in other places or buildings.
In a statement, Eglet said,
I think it broadens the scope of the things a judge has to look at to determine whether this event was foreseeable. In other words, it's no longer, 'Has anything like this ever happened at Mandalay Bay?' It's, 'Has anything happened like this anywhere?
MGM knows the new ruling could be used against them and in response, MGM lawyers have filed a new appeal to review the decision on the Humphries case. The court papers filed argued that the decision would overextend its implications beyond litigants Humphries and Rocha.
When all the Mandalay Bay shooting lawsuits are filed, lawyers are expecting these to be consolidated into one whole case. Right now, four new lawsuits are being filed in Los Angeles instead of Nevada. Chad Pinkerton, a Houston based lawyer said the reason behind the filing in California was due to the fact that a number of plaintiffs lived in California and wanted to ensure that their petition would be heard in a court that would not be easily influenced by the political and economic power of MGM Resorts.