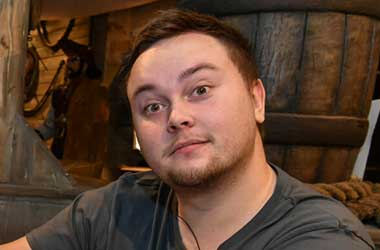 Summary:
A Finnish court ruled that Lauri Kangas promoted gambling services outside of Veikkaus Oy
Veikkaus Oy holds a gambling monopoly in the country
Kangas' conviction follows a huge €2.4M fine imposed on a Malta-licensed operator for the same offense
Finland has succeeded in its legal battle against a social media influencer who was accused of violating the country's gambling advertising laws. A Finnish District Court ruled that casino streamer Lauri Kangas was promoting gambling products to domestic players other than those offered by the Veikkaus Oy monopoly.
Kangas avoided jail time after the judge handed him a suspended prison sentence, but he was ordered to forfeit €51,000 in assets derived from his illicit marketing practices.
Promoting Gambling Outside of Veikkaus Oy
As a casino streamer, Kangas has been distributing gambling-related content through his website and across his social media channels, including Twitch, YouTube, and Snapchat. He would live-stream his gambling activities for his audience and followers who were mostly Finnish.
This year, Kangas was flagged for allegedly promoting other gambling operators other than Veikkaus Oy, which was in breach of Finland's gambling advertising laws.
Kangas allegedly conducted the illegal activity between 2020 and 2021, promoting gambling sites and casino brands on social media for which he received a commission.
According to the prosecutors in the case, Kangas' marketing activities were mainly targeted at Finnish customers. Gambling in Finland is currently controlled by operator Veikkaus Oy who has a monopoly in the market.
This may change in the future as the Finnish government plans to abolish the monopoly system in favor of a partial-license model. But in the meantime, conducting any marketing activity promoting other operators or gambling products is prohibited and punishable under the law.
Kangas argued that his gambling content was not mainly intended for Finnish customers as he has followers from other countries as well. But according to Antti Koivula, Partner and Legal Advisor at Legal Gaming Attorneys at Law, that argument did not count as much of his content was readily accessible to Finnish players, some of which were published on a Finnish-language affiliate site.
Finland Intensifies Crackdown on Gambling Advertising Offenders
Koivula said the evidence against Kangas was "overwhelming", with the defendant essentially admitting to committing the violation.
Kangas received a short suspended prison sentence and a penalty of €51,000.
In May, Malta-licensed BML Group, a subsidiary of Betsson Group, was slapped with a record fine of €2.4 million by Finland's National Police Board for marketing its services to Finnish customers.