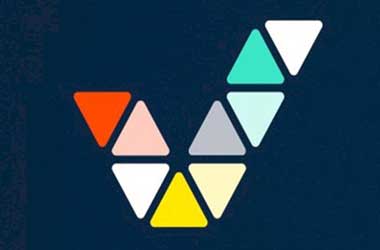 Summary
Finland could abolish Veikkaus due to gaming revenue and player safety concerns
Three political blocs in parliament support a licensing shakeup
Veikkaus' online market share in Finland is around 50%
Plans by the Finnish government to abolish the existing gambling monopoly in the country have gained cross-party political support. Party heads appear to be united in their views that the current monopoly is pushing domestic players towards unauthorized offshore platforms.
As a result, Finland is losing out on millions in gaming tax revenue each year, with Finnish customers being increasingly exposed to gambling-related risks.
Govt to Investigate Veikkaus Monopoly Breakup
Gambling in Finland is controlled by the state-owned betting agency Veikkaus. Formed in 2017 as a merger of three previously operating gambling companies, Veikkaus currently holds an exclusive license for lotteries and sports betting in the country.
Earlier this year, it was reported that the Finnish government was considering implementing a major shakeup of the country's licensing system, which could put an end to Veikkaus' gambling monopoly.
Tytti Tuppurainen, Finland's Minister of Europe and Ownership Steering said the government is looking at abolishing Veikkaus in favor of a multi-permit system and that an investigation will be carried out to look into the advantages and disadvantages of such a move. Tuppurainen's statement has received positive feedback even from the opposition which also supports the transition.
Licensing Overhaul Gets Cross-Party Support
According to local news outlet Yle.fl (finnish), three different political blocs in the parliament – the National Coalition Party (NCP), the Labour Institute for Economic Research (Labore) and the Centre Party – are throwing their support behind government plans to break up the Veikkaus monopoly.
Kai Mykkänen, Head of the NCP's Parliamentary Group, described monopolies as "historical remnants", saying they're not effective in mitigating gambling-related harms.
Labore Director Mika Maliranta said Finland must bring its regulations into line with the latest developments in the industry, especially now that more and more people are turning towards online gambling.
Eeva Kalli, Chair of the Centre Party's parliamentary group, said the current system is unsustainable, with a huge portion of gaming profits going to overseas companies. Additionally, Finland is left with the burden of dealing with harm as a result of Finnish customers playing in unsafe sites, she said.
Veikkaus is currently in troubled waters, with its market share continuing to shrink. The company's gross gaming revenue for the first half of 2022 sat at between €1 and €1.1 billion, with offshore leakage of €500 million. That means the gambling monopoly only has an online market share of 50%.
Because of these challenges, Veikkaus' management even came out in favor of a licensing overhaul.