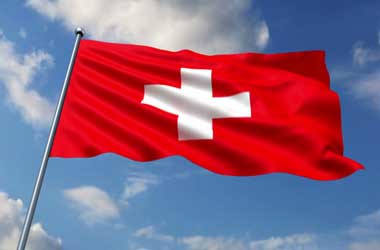 A new law is being put forward in Switzerland that will allow local casinos the chance to offer online versions of poker, roulette, and blackjack. This will go forward if a majority of voters vote in favor of 'The Money Gaming Act' on June 10.
The law will not only allow online gambling to be legalized but will also add a layer of protection for Swiss online gamblers.
Switzerland voted on 'The Money Gaming Act' back in March 2012. The result was that 87 percent of voters were in favor of legalizing online as there were more benefits than drawbacks from legalizing online gambling.
The new act will not allow foreign casinos to offer online gambling services in the country.
Should the new law be signed into existence, then all casinos offering online gambling services will have to pay taxes to the cantons which will then be used to boost the old age pension fund. This has generated millions of dollars of worth revenue for the fund and the cantons. The cantons are expected to receive around $50.4 million in funding while the old age pension funds will receive around $303 million. Proceeds collected from Swiss lotteries will go directly to community welfare measures. Swiss lotteries tend to support cultural, sports and arts which will all benefit from the additional funding.
The government has decided not to include foreign operators due to the high tax rates being imposed. Legislators believe that foreign operators will not be very interested to enter the Swiss market due to high tax rates as there are other markets out there which have lower taxes for foreign operators. The government is yet to confirm on the final tax rate percentages.
Players Will Be Protected
The new law does offer Swiss players better protection and will prevent them from being exploited by illegal online gambling operators. Swiss Internet Service Providers will be mandated by the new law to block ISPs of foreign casino operators who are not authorized to operate in the country.
Only those operators who already have a Swiss concession will be allowed to offer online gambling services. This ensures that they are already following Swiss laws. The new law will also see another layer of protection added to public lotteries and casinos. There will devices installed on public lottery machines to prevent minors from playing. Casinos will also be more stringent in keeping minors out. This is expected to help curb gambling addiction in the younger generation.