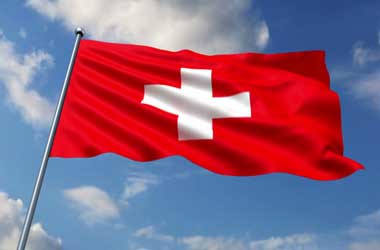 Switzerland will soon become the latest country to ban its residents from accessing offshore real-money gambling websites.
The Swiss House of Representatives voted last week to approve a bill that will block access to gambling websites not licensed by local authorities. The legislation has been passed previously by the Senate.
The measure has been long supported by local casinos and online gaming operators. However recent objections from Swiss telecom operators earlier this year had slowed down the approval process. The telecom companies asked that the additional costs incurred for blocking sites using IP be borne by the gaming companies, arguing that the ban would benefit only them.
The companies also highlighted that such blocking measures were often ineffective as players had other methods to circumvent the ban and access these sites. The move was also opposed by some political parties in the country. Members from Opposition parties Swiss People's Party and the Greens pointed out that blocking websites was not something to be done by democratic nations.
Despite the resistance, the bill was passed by the country's legislative houses. The legislators favored the proposal since it was thought that such regulations would protect Swiss players from unscrupulous online operators. The new law is expected to benefit the local gaming industry which has been criticizing the continued access to offshore sites.
Another measure passed by House states that only those entities based in Switzerland can receive an online gaming license. According to the new rules, only companies that have physical gambling operations in the country will be able to offer online gaming services to Swiss residents.
The issue of taxing gambling wins in the country however continues to remain open. The Senate and House of Representative are in disagreement with regards to the rules for taxing winnings. According to members of the Senate only winnings exceeding CHF1 million (€939,400/$989,400) from sports betting and lottery winnings should be taxed. But the House of Representatives along with the government cabinet maintain that all winnings must be tax free.
The Swiss government must sort out the differences before the current legislative session ends on March 17. The new iGaming regulations are to be further discussed on March 15. Once the Parliament approves the new bill, it will be published in the Swiss Federal Gazette. A public referendum can be held if there is significant opposition. Under Swiss law, if over 50,000 eligible voters sign a petition, a referendum is automatically triggered.