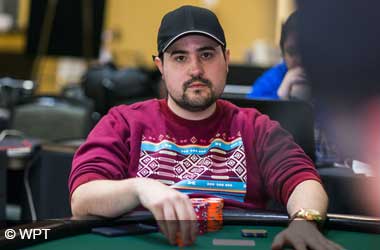 Dennis Blieden, made a name for himself in the poker community when he won the 2018 WPT Los Angeles Poker Classic Championship and took home $1 million in prize money.
It was the biggest win of his career and he followed it up in June 2019 with a 17th place finish at the partypoker LIVE Millions Vegas event when he had a $35,000 cashout.
Blieden has just a little over $1 million in prize money based on stats from the Hendon Mob.
The Ohio poker player made news this week but not for his accomplishments at the poker table. He was convicted for embezzling over $22 million and received a jail sentence of 79 months.
Blieden pled guilty in 2019 to multiple charges which included aggravated identity theft, wire fraud and embezzlement of funds from a California based company called StyleHaul. Blieden worked at this company as the VP of accounting and finance and a financial controller during Oct 2015 to Mar 2019.
The 79 month jail term works out to be a little over 6.5 years and does seem a long time. However, Blieden might consider himself lucky as he was looking at a prison term of nearly 22 years. The court has asked Blieden to repay his victims an amount of $22.7 million and there is no indication as of now whether he has these funds and will be able to make restitution.
StyleHaul was served as a social media influencing and digital marketing company relocated from LA to London after the embezzlement came to light. However, the company did not survive as it closed a few months after relocating.
Blieden Blames Poker Addiction
The investigators found that Blieden used a lot of his stolen funds to fund his live poker and online poker games. He preferred playing high stakes poker and is reported to have loaned his high stakes poker friends $1.2 million from the stolen money as he looked to gain acceptance with these VIP players.
Blieden claims that he started playing poker at the age of 13 and would gamble his allowance money. His gambling habits soon went out of control and he started stealing at the age of 17. He would steal his parents credit cards to fund his addiction which went completely out of control and finally landed him in prison.