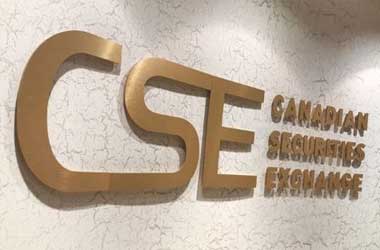 The Canadian Securities Exchange (CSE) announced that it is introducing securities clearing and settlement platform based on block chain technology. The platform will enable companies to issue traditional equity and debt through tokenized securities, which would be offered to investors through Security Token Offerings (STO).
The CSE has licensed the necessary technology for the clearing house from New York-based Fundamental Interactions Inc. Fundamental Interactions has extensive experience delivering block chain-enabled solutions to clients in the United States and Asia.
The CSE has clarified that unlike block chain-based crypto currencies, the STOs will be subject to full regulation by applicable securities commissions. The platform is expected to provide major benefits to investors and the Canadian financial services community, including real-time clearing and settlement and substantial cost and error reductions compared to conventional clearing services. The CSE intends to file an application to seek approval from Canadian regulators to recognize the new clearing house, which it will operate.
Platform Benefits
• Reduction of risk for investment dealers and their clients by ensuring that trades clear and settle
immediately.
• Substantial cost savings achieved by eliminating the need for investment dealers to post initial and mark-
to-market capital with a clearing house pending the settlement of trades;
• Cost savings and error reductions associated with processing corporate actions (such as splits,
consolidations, and dividend payments);
• Facilitation of shareholder communications;
• Reduction of risk for the initial investors in STOs and for investors purchasing tokens in the secondary
market by formalizing the disclosure environment.
• Significant oversight of STOs compared to unregulated Initial Coin Offerings, including regulated review
protocols for STOs prior to a token's acceptance for trading, and ongoing oversight by both an established
national securities exchange and provincial securities regulators;
• Broadened participation in tokenized security markets by enabling access for new categories of investors.
Richard Carleton, Chief Executive Officer of the CSE, said
"This is a landmark announcement for the Canadian capital markets. The Canadian Securities Exchange expects to be the first recognized exchange in Canada to introduce a fully developed block chain platform for trading, clearing and settling tokenized securities."
About Canadian Securities Exchange
The CSE is home to more than 350 uniquely listed issues covering a broad range of industry sectors. The CSE provides trade execution, smart routing, risk management, compliance and market information services for Canadian listed instruments.
Recognized as an exchange by the Ontario Securities Commission in 2004, the CSE is designed to facilitate the capital formation process for public companies through a streamlined approach to company regulation that emphasizes disclosure and the provision of efficient secondary market trading services for investors.
First use case
In connection with this announcement, the CSE has signed a Memorandum of Understanding ("MOU") with Kabuni Technologies Inc., a private company based in Vancouver, British Columbia. Kabuni intends to file a prospectus with the British Columbia Securities Commission ("BCSC") for approval to issue tokens to investors through a STO. Subject to meeting the requirements of the BCSC and CSE, the tokens would be traded on the CSE's existing equity trading platform. This would mark the first time a tokenized security has been listed for trading on a recognized securities exchange.
Carleton further stated
"Our platform represents an intersection between block chain and the capital markets that delivers on block chain's promise to disrupt conventional transaction and record-keeping mechanisms, thereby providing tangible benefits for market stakeholders. By harnessing this technology, the potential exists to extend corporate finance beyond the limits of traditional equity and debt offerings. We look forward to working with regulators and with corporations seeking to raise capital through STOs to fully realize the benefits of the new platform. We believe it represents a tremendous opportunity for stakeholders in the Canadian marketplace."
The CSE is confident that Kabuni is the first of many entities that will elect to issue tokenized securities for trading on the Exchange's platform. the platform has the potential to raise the global profile of the Canadian capital markets and introduce the CSE to a much larger stakeholder base in Canada and around the world.