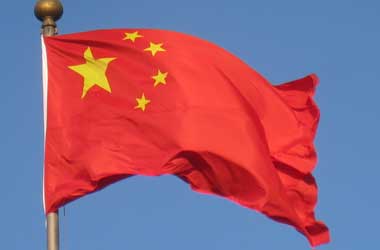 Though Libra is dominating the headlines as a global digital currency project, the Chinese government is planning to release its own cryptocurrency. Called the Digital Currency Electronic Payment (DCEP) project, it will be partially run using blockchain technology. Mu Changchun, who heads the digital currency research institute at the People's Bank of China, says that it will create a race among commercial banks as they seek to provide the best services for the currency.
The Chinese government is already planning a roll out, which makes it the first country in the world to have a digitized domestic currency. This project will have the interest of many financial services and governments who will be interested to see the results.
The People's Bank of China plans to use a two step roll-out plan to release the digital currency. The plan is to first issue it to commercial banks and other institutions. They will then resend the digital currency to the general public.
CNA
In a statement, Mu said,
During the research period, and also the issuance period there will be a horse race approach. The front runner will take the whole market – who is more efficient, who can provide a better service to the public – they can survive in the future.
Mu says that the central bank would be neutral on the technology but believes that once someone takes the lead, many other parties will quickly embrace the technology.
The digital currency is supposed to be a direct substitute for actual coins and paper money. This means that it will not receive any interest payments. This would simplify it in terms of monetary policy.
Closer Oversight
Though the similarity to the Libra project is noticeable, many experts think that the new Chinese digital currency is mainly to help regulators take a closer look at the movement of money in the country. China has been very protective about how money flows in and out of the country and the threat of a new global payment system makes things all the more complicated.
Chinese regulators actually think that Libra is a threat to China's currency sovereignty. This is why the Chinese government is doing its best to rein the technology in. Mu said that stablecoins like Libra, which use assets or currencies to remain stable in price, will have to follow of China's foreign exchange rules if they want to appear in the Chinese market.