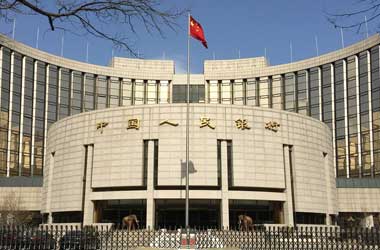 The PBOC's (People's Bank of China) governor Zhou Xiaochuan announced that the People's Bank of China is planning to launch a cryptocurrency called DCEP, which stands for Digital Currency For Electronic Payment. The digital currency is expected to go through the test phase in 2019.
The chairman pointed out that PBOC had organized digital currency related seminars more than three years ago. That was followed by the establishment of a research institute for blockchain technology.
A year before, the central bank executives had spoken in favor of digital currencies.
In March 2017, a press conference was held at the end of the 5th session of the 12th National People's Congress. At that time, the PBOC's (People's Bank of China) governog Zhou Xiaochuan, deputy governor of the PBOC, Yi Gang, Vice Presiden and Director of the State Administration of Foreign Exchange Pan Gongsheng and Deputy Governor Fan Yifei answered to queries related to blockchain technology, while broadly speaking about "financial reform and development."
PBOC's (People's Bank of China) official stance
The central bank believes the development of science and technology will cause drastic changes to the financial sector (particularly remittance). The changes are expected to improve the overall functioning of the financial sector and the PBOC encourages such a change. It is also ready to cooperate with all kinds of industries to improve the financial sector. In particular, the PBOC is interested in cooperating with the development of blockchain technology and other possible future technologies that is hard to predict now.
PBOC wants to test and validate the technologies and market applications of crypto tokens, which offer promise. Tokens, which are look shady, would be put on hold. PBOC had also warned that ICOs should not be used as a medium to get rich overnight.
Deputy Governor Fan Yifei's message (March 2017)
While encouraging development, we should also prevent risks. Furthermore, unhealthy practices should be put an end through regulation. It does not mean tying people's hand and feet. Development sometimes leads to problems that needs regulation. This includes unlicensed operations, privacy intrusion, and insufficient measures to provide security of funds.
During the 2017 press conference, Zhou Xiaochuan, the central bank's governor, reminded that the PBOC has already setup a panel to study blockchain application technologies and other related technologies involved in cryptocurencies.
Still, the announcement made today is a surprise in the sense that cryptocurrency market did not expect China to come up with a digital currency of its own.