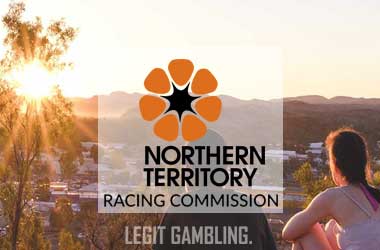 Summary
The NTRC in Australia is proposing to allow crypto wagering across the state
The regulator is currently consulting with betting operators on the plan
Gambling firms will be required to obtain consent from NTRC should they wish to offer crypto wagering
Betting operators in Australia's Northern Territory could be allowed to accept crypto wagers under new proposals put forward by the state's sports-betting regulator.
At the moment, the Northern Territory Racing Commission (NTRC) is conducting consultations with licensees on the plan, with wagering companies asked to give their input as to how crypto wagering can get up and running in the third-largest Australian federal division.
According to Julian Hoskins, a principal at leading Australian gambling regulation law firm Senet, who was given access to a private document sent out by the NTRC to licensed betting operators, the regulator is looking to include crypto wagering in the state's gambling regulatory framework.
Betting Firms Required to Secure Crypto Wagering Permit
The draft proposal states that operators keen on offering the said service to customers must secure a permit from the NTRC and must adhere to a set of conditions.
Hoskins said operators will handle crypto wagering separately from betting using fiat as both financial tools will not be interchangeable, though both services will be offered on one platform. While it's still too early to tell whether the plan would push through, Hoskins said the potential is there, given the rising popularity of cryptocurrency, adding that crypto would serve as a popular alternative to fiat.
Each Australian state can implement its own rules and regulations in relation to gambling. In the Northern Territory, the NTRC has full oversight of all forms of gambling in the state, including sports betting. Some of the world's biggest wagering companies are licensed in Northern Territory, including Entain, Betfair, Sportsbet and DraftKings.
Hoskins said that if the crypto wagering model would prove successful in the Northern Territory, other Australian jurisdictions could do the same.
Proposal Includes Account Verification and Deposit Limits
Among the concerns raised over the use of cryptocurrency in gambling is the possibility of it being used for money laundering. According to Hoskins, NTRC's proposal includes certain measures to address the issue, such as conducting verifications on the punters' crypto wallet addresses. They need to prove it is them who controls the wallet. It's also understood they will be required to use just one wallet address for making deposits and withdrawing their winnings.
In addition to that, crypto deposit limits will be capped at A$2,000 monthly for the first 12 months. Under the proposals, gamblers, will also only be allowed to wager a maximum of A$5,000.
The NTRC previously did not support crypto gambling. In fact, in 2018, it issued a cease and desist order against certain operators accepting bitcoin wagers.