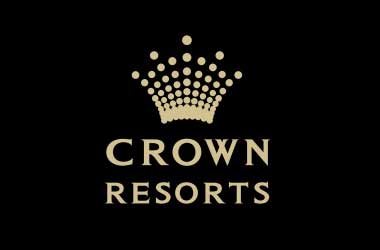 After a thorough review of the existing customers at land-based Crown locations, the investigation has shown that the Australian operator has decimated many high rollers.
Namely, Crown Resorts has announced that it has removed 250 out of 1,800 local VIP players because they failed to identify the source of their gambling funds. This failure to comply might have cost the company its last clean-up efforts to keep its Melbourne, Perth, and Sydney licences.
Allan McGregor, Crown Resorts' chief financial officer, has said that the current due diligence review is more comprehensive and important than before because the operator needs to comply with new rules and regulations.
Remember, last year's inquiry in New South Wales discovered evidence of money laundering, criminal infiltration, and irresponsible gaming practices in Crown Resorts. That led to the company being questioned about its Australian casino licences, especially for the new Sydney casino resort.
After NSW suspended the Crown's licence, Victoria announced a royal commission inquiry into the operator, finding significant failings in its responsible gambling practices. The inquiry also discovered suspicious activities, like problems with tax payments. All this led to the revoking of Crown Resorts' licence.
After Crown's executive board chair Helen Coonan revealed that some board members had hoped that all of this would go away quietly, insisting that Crown Resorts does not hold any repercussions, she was asked to step down. Since Crown Resorts was looking to reshape its board in an attempt to convince regulators of its worth, Coonan had to be immediately replaced.
In other news, Crown Resorts even managed to pay off some of its debt to the Victorian government.
This comes after Crown rejected Blackstone's amended takeover bid of $8.2 billion. The Star Entertainment Group's $12 billion merger proposal was also withdrawn. The Crown is now trying to salvage its business after unsuccessful propositions.
Similarly, one of Crown's shareholders, James Packer, failed to agree with a private equity firm called Oaktree for his 37% stake in the company held through Consolidated Press Holdings (CPH).
Steven McCann, the incoming chief executive officer, claims that Crown Resorts is looking at all the possible solutions to salvage its business — from possible future bids and takeovers to license suspension and cancellation.
Crown Resorts has a full-year net loss of $261 million, after a profit of $79.5 million in the previous year and $402 million in 2019 pre-pandemic.
7NEWS Australia