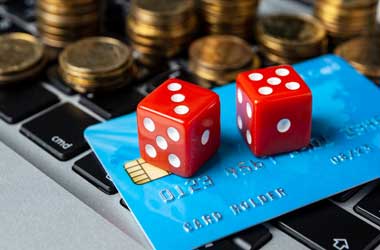 Summary:
The government will introduce legislation to ban credit card gambling by the end 2023
A similar measure has been in effect at physical gambling venues since the early 2000s
The ban will apply to all online gambling services, except the lotteries and those run by charities
Australia is set to introduce legislation that would ban the use of credit cards in online gambling. It would form part of a major crackdown on the online gambling industry, according to Communications Minister Michelle Rowland.
Legislation Will Be Introduced Before End of 2023
A credit card ban is already in effect for land-based gambling and implementing a similar measure for the online sector is one of the priorities of the Labor government. The ban would be legislated before the end of 2023, Rowland confirmed, following consultation with relevant institutions and groups, including the betting sector.
The ban was among recommendations from a parliamentary inquiry in 2021 which called on the government to prohibit online gambling firms from accepting payment via credit cards and digital wallets which Tabcorp said they would support. But the previous Liberal administration did not act on it, said Rowland in a recent interview with Sky News Australia.
The Labor MP stated that the measure will finally be enacted this year under major changes to Australia's online gambling laws. It would bring the online sector into line with its land-based counterpart, and protect online players from racking up huge losses, she added.
Rowland was referring to a submission by Responsible Wagering Australia to the 2021 inquiry where it stated that 20% of wagering account deposits are made via credit cards. Rowland said people who use credit cards when gambling are more prone to higher losses.
Land-based gambling venues have been using Bank Identification Numbers (BINs) to block customers from using credit cards to deposit money into their betting accounts. A similar method will be adopted for the online sector. The ban will cover all online gambling in Austrlia, except lotteries and those operated by charities. The government will conduct a consultation with stakeholders as to the technical implementation of the ban.
Gambling Reform Advocates Welcome Credit Card Ban
Australia is home to one of the world's largest online gambling markets, with the industry generating $50 billion in annual gross revenue. But Australians are also considered the world's biggest gambling losers, recording $25 billion in losses each year.
Carol Bennett, CEO of the Alliance for Gambling Reform, welcomed the introduction of a credit card ban in online gambling, describing it as a significant measure in reducing harm.