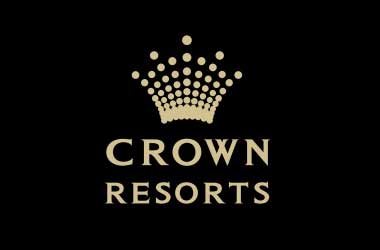 Summary:
Crown Resorts and AUSTRAC have agreed to a proposed $450M fine over AML/CTF breaches
The penalty stems from a Federal Court action launched by AUSTRAC in 2022
Crown pledged to implement major reforms to rectify its past mistakes
Crown Resorts will take a big hit in its finances as the Australian casino operator must pay $450M in fines over violations concerning anti-money laundering and counter-terrorism financing (AML/CTF) laws.
Crown reached an agreement with the country's financial crimes watchdog, Australian Transaction Reports and Analysis Centre (AUSTRAC), and in doing so, it has effectively admitted that it committed systemic breaches of AML/CTF regulations at its Perth and Melbourne properties.
Crown Admits to Serious AML/CTF Breaches
AUSTRAC launched civil penalty proceedings in the Federal Court against Crown in March 2022 after its investigation found that the casino operator failed to meet its AML/CTF obligations. As a result, the company was unable to appropriately manage high-risk patrons, exposing itself to criminal exploitation.
In reaching the settlement, Crown acknowledged multiple breaches detailed by AUSTRAC in its Federal Court action, including not implementing a transaction monitoring program appropriate to the nature, size, and complexity of its business; failing to carry out appropriate ongoing customer due diligence, especially on some very high-risk customers; and failing to properly assess the money laundering and terrorism financing risks they faced.
The $450 million penalty agreed by Crown and AUSTRAC will still need approval from the Federal Court. It will determine the final penalty at a hearing scheduled for July 10 and 11. If approved, the fine would be one of the biggest in Australian corporate history.
Correcting Past Failings
Crown said the settlement was a significant step in making up for its wrongdoing in the past, adding that the company is taking seriously its responsibility to the community, law enforcement, and the industry.
Crown CEO Ciaran Carruthers said that they are committed to implementing the necessary reforms not only to achieve full compliance but also to lift the standards for the entire industry. He acknowledged that money laundering and terrorism financing should have no place in any community.
A series of inquiries found Crown unfit to hold a gaming license in all three Australian states where it operates – Western Australia, New South Wales, and Victoria. The casino operator was acquired by American alternative investment management company Blackstone in February 2022 for $8.9 billion. As part of the agreement, Blackstone may decide to drop the deal if the fine went above $750 million.
The $450 million penalty agreed with AUSTRAC is the latest fine imposed on Crown in recent months. The Victorian government previously fined the casino operator $120 million in total over uncleared bank cheques and breaches of its responsible service duties.