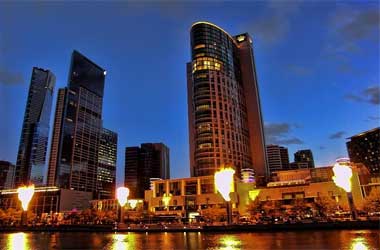 Summary:
Crown Melbourne must implement strict new measures to combat money laundering
Players will also be required to set spending and time limits before starting their games
The VGCCC recognized Crown's efforts to improve its AML and player protection measures
Australian Casino Crown Melbourne has been ordered to introduce new changes to its gaming operations to combat money laundering and gambling harm.
The formal direction, issued and just recently announced by the Victorian Gambling and Casino Control Commission (VGCCC), requires Crown to implement carded play and spending limits for players on all of its electronic gaming machines by the end of the year.
The new changes come just a week after the Commission fined Crown $30 million over undocumented bank cheques.
New Measures to be Implemented by December 2023
Under the new measures, which must be implemented by December 2023, customers will be required to use a gaming card when playing on electronic gaming machines at the Melbourne casino. The card will ensure that all games will be linked to a player's identity. In addition to that, patrons must also set time and spending limits before they start playing.
According to the VGCCC, carded play will help prevent money laundering at the casino, while the introduction of spending and time limits will help customers monitor their play and keep their gambling under control.
Crown's Melbourne casino has undergone major reforms over the past two years in line with the recommendations from the Royal Commission investigation into the company which in October 2021 found it unfit to hold a gaming license in Victoria.
Crown Appreciated for Going Beyond Royal Commission Recommendations
Crown has gone the extra mile by coming up with its own gambling harm reduction and anti-money laundering (AML) measures, such as removing unrestricted gaming machines from the general gaming floor and putting an end to the continuous play function on all of its gaming machines. Additionally, the casino has also set a maximum credit limit of $1,000 for each pokie machine.
The fact that Crown has been willing to make a special effort to strengthen its AML policies and player safeguards received praises from the VGCCC, with the regulator saying it's pleased to see the casino operator step up and go beyond the recommendations from the Royal Commission. VGCCC Chair Fran Thorn said they would closely monitor the implementation of the measures.
Mike Volkert, Crown Melbourne's CEO, expressed commitment to implementing the new reforms, saying they're an essential part of the company's goal of becoming a world leader in safe and responsible gambling.