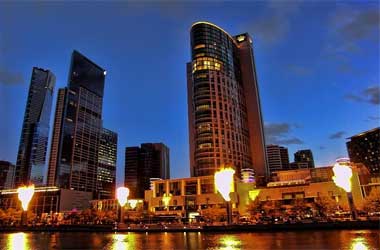 Crown Resorts was waiting the results of an eight month long investigation into its flagship Crown Melbourne casino. The Royal Commission uncovered serious breaches and violations of state gaming regulations which were made public during the eight month investigation.
The final report was expected to provide the government of Victoria a decision as to whether Crown was eligible to hold on to its Crown Melbourne license or whether it should be revoked.
The Royal Commission did not mince words in its report to the Victoria government and stated that it found Crown Melbourne engaged in activities that were illegal, dishonest, exploitative and unethical.
The Royal Commission said that the scale of these breaches were so vast that they were left in no position but to recommend that Crown Melbourne be stripped of its casino license.
9 News Australia
The report stated that Crown Melbourne not only breached states laws and federal laws but also violated laws of other countries with the approval of senior Crown executives. Even though the Royal Commission has recommended for Crown Melbourne's license to be revoked, Crown Resorts will get a two year reprieve and will be able to continue to operate Crown Melbourne.
Two Year Probation Period
Crown Melbourne is the biggest employer in Victoria. The operator earlier threatened the government of Victoria and said that if its Melbourne casino license was revoked, thousands of Aussies would be without jobs and Crown Melbourne would end up defaulting on a number of its outstanding loans.
The Royal Commission said in the interest of Victoria it was better to give Crown Melbourne another chance to turn things around. This is one reason why Crown Melbourne getting a two year reprieve does not come as a surprise.
This two year probation period is a grace period for Crown Melbourne to get its act together under the supervision of a state sponsored special manager who will oversee all of the activities that Crown Melbourne will have to carry out to fix all of the breaches and shortcomings in the report.
The government released a statement and said that it would introduce stringent oversight and tough regulations on Crown Melbourne going forward to see that Crown never commits any of the failures that were found by the Royal Commission. If at the end of two years, the special manager and gaming regulator is not satisfied with Crown Melbourne's efforts to do things right, their gaming license will be automatically cancelled.