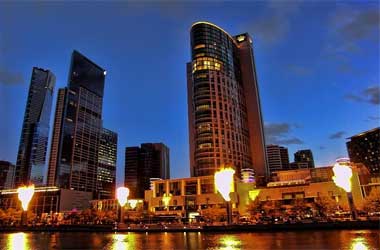 Crown Melbourne has defended multiple allegations over compliance breaches in the last five years. MP Andrew Wilkie brought multiple whistleblowers before Parliament in 2019 who share incidents of how Crown Melbourne deliberately breached state gaming laws.
The Victorian Commission for Gambling and Liquor Regulation (VCGLR) was is the gaming regulator in the state has been accused of being too lenient to Crown Resorts in the past.
Victorian Premier Daniel Andrews approved a Royal Commission (RC) inquiry into Crown Melbourne earlier this week. The RC will be chaired by retired federal judge and senior lawyer Raymond Finkelstein QC.
The RC will carry out a detailed investigation into Crown Melbourne and look at all the allegations. They have time till August 1 to submit their findings and recommendations.
The Victorian government was indirectly forced to launch an RC inquiry into Crown Melbourne after the New South Wales (NSW) investigation into Crown Resorts found serious violations which included money laundering and ties to individuals who had criminal connections in Asia. The NSW report said that Crown Resorts was not suitable to operate their new A$2.2 billion Crown Barangaroo casino resort in Sydney.
Sky News Australia
Crown Melbourne Promises Cooperation
The Crown Resorts brand has suffered a lot of damage to its reputation in the last few years. As many as four board of directors out of the total nine directors have tended in their resignation since the NSW inquiry report was released.
Helen Coonan who is the chairperson at Crown Resorts put up a brave front in light of the newly commissioned inquiry into Crown Melbourne. Coonan said that the inquiry would further help the casino operator to make changes to its operations procedures and policies and ensure that they remained in full compliance of Victoria gaming regulations.
Coonan said that Crown Melbourne would fully comply with the RC inquiry as they were keen to prove to Victorians that the casino operator was aware of its responsibilities and was committed to meeting them at all times.
The Royal Commission inquiry into Crown Melbourne is a slap in the face to the VCGLR. Premier Andrews and his government had backed the VCGLR and its handling of Crown Melbourne over the years. However, the approval of the RC inquiry highlights the fact that the government is now admitting that VCGLR might have overlooked certain aspects of non-compliance.