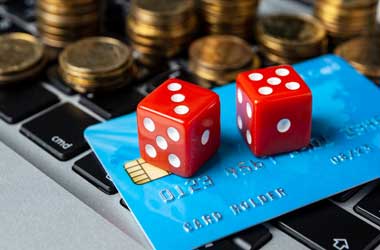 Ireland is looking to follow in the footsteps of England and introduce a blanket ban on credit card deposits for all gambling related activities.
This proposed credit card blanket ban will cover both the land based and the online gambling industry.
Ireland was battling an increase in problem gambling numbers prior to the COVID-19 pandemic.
The extended lockdown brought on by the pandemic during 2020 and 2021, saw the Irish turn their attention to online casinos and betting sites to see if they could make money while being locked up at home.
Fine Gael Senator Joe O'Reilly has been a huge advocate for putting in place more stringent measures to curb the freedom of gambling operators and offer better protection to Irish gamblers. O'Reilly recently told the Seanad that charities have reported a significant increase in problem gambling numbers during COVID-19. Reports show a 46 percent increase in problem gambling numbers and most of these are online players.
RTÉ News
O'Reilly said that when global sports took a break during COVID-19, Irish players were drawn to online poker and other online casino games. There are reports which show that there are over 55,000 individuals in Ireland who have serious issues with problem gambling.
Some gambling operators have proposed an option ban on credit cards where the play has the option of banning themselves from using a credit card. Sinn Féin TD Thomas Gould these option credit card bans don't work as players can also change their mind and lift their credit card ban when they feel like it.
Ireland Not Doing Enough
Ireland has held many discussions over the years of putting together a more robust gambling bill but nothing has materialized so far. There is now a push to get a gambling regulator established and running by the end of 2021.
Sinn Féin TD Thomas Gould is pushing through the Betting (Prohibition on Use of Credit Cards) Bill 2021 that specifically looks to ban the use of credit cards for gambling related activities. Gould said that the credit card ban was the need of the hour to prevent thousands of players from gambling with money they do not have. Gould also went on to say that even gambling operators were aware that they needed to do more to protect Irish players.
The bill has received the approval of the Government and will now proceed to be reviewed by the Committee.