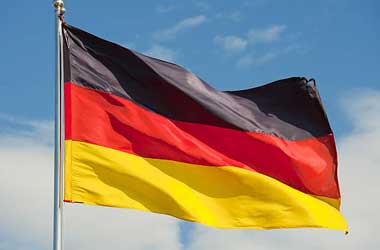 The Bundesverwaltungsgericht or the Federal Administrative Court of Germany recently ruled that the ban imposed on online casino, poker, and scratch card games is constitutional and does not violate treaties with the European Union (EU).
The Leipzig court's ruling came after two unnamed online casino operators in Gibraltar and Malta were allowed by the Regional Court of Appeal in Baden-Württemberg to continue offering their services in Germany.
The issue started when the two unidentified plaintiffs were found to have been offering online casino, poker, and scratch card games in Germany without having a local license. Following the first ban, the online operators appealed to the Regional Court.
The court ruled in favour of the operators, saying that the prohibition order was arbitrary and the lack of sports betting regulations effectively allowed them to continue operating in the country.
The Federal Administrative Court in Leipzig overturned this ruling, saying that neither operator applied for a local gaming concession. Thus they could not keep using the delay in the implementation of the State Treaty as grounds to revoke the ban. It was also reiterated that organizing and offering online gambling in Germany is currently prohibited, save for sports betting and lotteries. The Interstate Treaty on Gambling introduced in 2012, which allowed international operators to apply for online sports betting licenses is still being contested by the EU.
The Treaty put a cap on the number of international operators that could enter Germany to 20, which the EU found is a violation of two primary Treaties of the European Union. According to the ruling by the Federal Administrative Court, the recent ban of the Gibraltar and Malta-based operators does not infringe on the 2007 Treaty on the Functioning of the European Union, which gave freedom to businesses and professionals to provide services within the EU.
Gambling was not subject to the standard terms under the said treaty, since it carried with it potential harm. This would have allowed the German government to limit its supply. In addition, the Federal court said that the ban was a way to protect children and vulnerable people from the unrestricted access internet gaming provides.
This dispute has now brought up concerns and criticisms of the State Treaty on gambling and its lack of regulatory controls in Germany. According to Mathias Dahms, president of the industry association Deutsche Sportwettenverband (DSWV), there is a pressing need to strengthen or even overhaul the gambling framework in Germany.
In a statement, Dahms said,
These deficiencies cannot be remedied ad hoc. The states should create a licensing procedure that allows all applicants who meet the stringent state quality requirements to be granted approval to operate