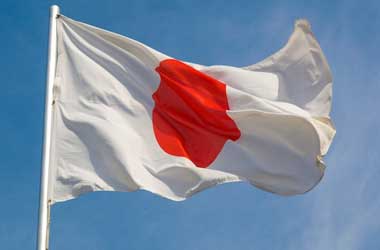 Summary:
Japan's national government continues to engage in a waiting game on the IR plan
The IR project has become a major issue as election campaigning begins in Osaka and Nagasaki
Both prefectures will have to wait until after April for any progress on their bids
A decision on the integrated resort (IR) bids of Osaka and Nagasaki won't come until after the local elections in Japan. According to a report from Japanese media outlet Kyodo News, the IR proposal has become a hotly-debated issue in both jurisdictions ahead of the elections this April, as strong opposition to the project remains among local communities, anti-casino groups, and certain political parties.
Osaka and Nagasaki both submitted their respective IR District Development Plans to the central government in April 2022. It was initially expected that national authorities would decide on the bids by the end of the year but it did not happen anti-gamnbling opposition wanted to investigate financing.
As campaigning for the local elections begins, with the IR project at the top of the agenda of those running for mayor and governor in Osaka and Nagasaki, the national government has further postponed its decision on the IR proposals, Kyodo News reported.
IR Proposal Takes Center Stage as Campaign Period Begins
In Osaka, the incumbent mayor Ichiro Matsui and incumbent governor Hirofumi Yoshimura, who are both pushing for an IR development, are members of the Osaka-based political party Osaka Ishin no Kai.
Osaka Ishin is currently backing the candidacy of Hideyuki Yokoyama for mayor. Yokoyama's campaign focuses on continuing the growth strategies of Matsui's administration, including the proposed development of a JPY1.08 trillion (US$8.02 billion) integrated resort with casino on Yumeshima Island.
Yokoyama's nearest rival in the mayoral race is independent candidate Taeko Kitano who is supported by the ruling Liberal Democratic Party and the main opposition Constitutional Democratic Party of Japan. Kitano, a former LDP assembly member in Osaka city, was part of a group that previously questioned Osaka's IR plan over the massive costs associated with the project.
IR Decision Unlikely Until After April
Meanwhile, in Nagasaki, there were concerns raised about the funding system for its IR proposal, with the prefecture yet to release the funding details for the project. The acquisition of Credit Suisse Group by UBS has made matters worse for the prefecture's IR bid, with governor Kengo Oishi indicating that the merger could potentially impact the IR plan.
Credit Suisse was previously named by the prefecture as one of the possible "financial arrangers" for its JPY438.3 billion casino resort project at the site of the Huis Ten Bosch theme park in Sasebo.
Japan's local elections will officially kick off on April 9, with a second round of elections scheduled for April 23.