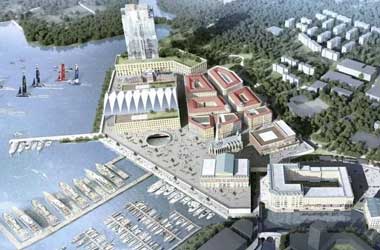 Summary:
Nagasaki's governor said the sale of Credit Suisse to UBS may affect the prefecture's IR bid
Credit Suisse was acquired by UBS following intervention by Swiss authorities
Credit Suisse had been identified as among the possible financial arrangers for Nagasaki's IR project
The acquisition of Credit Suisse Group AG by UBS could potentially impact Nagasaki's ongoing integrated resort (IR) bid. Nagasaki governor Kengo Oishi made the statement after Credit Suisse recently entered into a merger agreement with UBS, with the latter being the surviving entity once the merger transaction is completed.
Nagasaki Keen on Pursuing IR Project Despite Credit Suisse's Demise
In September 2022, Mr. Oishi named Credit Suisse as a possible "financial arranger" for Nagasaki's casino resort project, alongside commercial real estate services and investment firm CBRE Group and American financial services company Cantor Fitzgerald.
Credit Suisse has been hit with serious scandals over the past three years, leading to billions in losses. Despite several attempts to get the company back on its feet, financial and legal troubles kept piling up for the financial services provider. Over the past few weeks, everything has gone downhill for Credit Suisse, forcing Swiss authorities to intervene and negotiate a UBS takeover.
Before signing a merger agreement with UBS, Credit Suisse was reported to have let go of the majority of its employees at its investment banking unit in Japan. Mr. Oishi admitted that these latest developments surrounding Credit Suisse will likely affect Nagasaki's IR plan but expressed commitment that the prefecture will do its best to get Japan's first integrated resort.
Nagasaki's IR project will be worth JPY438.3 billion (US$3.8 billion), as per the financial details earlier released by the prefecture. The casino resort will be built at the site of the Huis Ten Bosch theme park in Sasebo city. Nagasaki picked Casinos Austria International Japan Inc. as its commercial partner for the project which is slated to open in 2027. Nagasaki submitted its IR bid to the national government in April 2022.
Nagasaki Allocates $11.4M for IR Project in Draft 2023 Budget
The Nagasaki prefecture has earmarked nearly JPY1.52 billion ($11.4 million) for the IR project in its draft budget for the 2023 fiscal year. Of that amount, almost JPY427.7 million will go to the IR promotion division, covering monitoring costs, transportation infrastructure upgrades, and costs related to planning for meetings, incentives, conferences, and exhibitions (MICE) business.
A portion of the IR promotion division budget will also be used to shoulder costs for gambling addiction measures. Nagasaki has yet to release further details on the funding for the project.
Nagasaki and Osaka are the only prefectures to submit an IR District Development Plan to Japan's central government. Both casino proposals are still being reviewed by the national authorities.