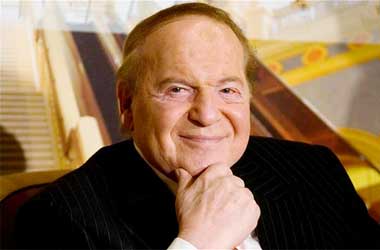 The on-going legal proceedings between Las Vegas Sands Corp and ex-Sands China CEO Steve Jacobs has resulted in a number of confidential decisions being made public. Jacobs was sacked in 2010 after billionaire and Las Vegas Sands Chairman decided that Jacobs was not the man to lead the Sands China operation.
Jacobs had a different viewpoint and decided to file a case against Sheldon Adelson and his Las Vegas Sands Corp stating that he was fired because he was not willing to carry out instructions that were illegal. Jacobs stated that Adelson wanted him to collect secret information on Macau's government officials and later use that information to blackmail officials into granting special favors to the Sands China operation.
The Las Vegas Sands legal team wanted to get the case tried China since Jacobs was responsible for operations in China but the Jacob's attorneys managed to convince the judge to have the case tried in the Nevada, USA where the Las Vegas Sands Corp is headquartered.
Jacobs's lawsuit stated that
While Sands China publicly holds itself out as being headquartered in Macau, its true headquarters are in Las Vegas, where all principle decisions are made and direction is given by executives acting for Sands China.
The court decided to move the case over to Nevada and for the past few weeks Adelson has had to take the stand and defend himself and his corporation. Now that the case has moved to the United States, there is a lot more media attention being directed at Adelson and his Las Vegas Sands Corp.
Campaign for Accountability, a not-for-profit organization and Guardian News and Media Ltd have filed two motions asking the Nevada judge to publicize special reports which are known as the "Vickers reports'. These reports were compiled by Steve Vickers who is an ex-Hong Kong police officer now turned private investigator. The reports contain a lot of confidential and incriminating evidence as Vickers specializes in studying organized crime in China.
These two organizations believe that the 'Vickers reports' will provide sufficient information to prove that Adelson has used money linked to the Chinese triad to finance a number of political campaigns in the United States. If the court does decide to release the 'Vickers reports' and it reveals that Adelson has had ties to the Chinese triad, it could pose a serious challenge to his Las Vegas Sands Corp and its future in the United States.