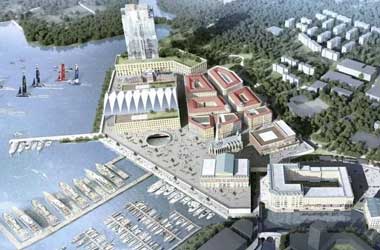 Summary
Stop the Casino Nagasaki Prefectural Network files lawsuit against Nagasaki Gov.
Lawsuit claims government is spending public money unnecessarily on IR project
The anti-casino lobby group had earlier lost an appeal for an audit into the IR project
Japanese citizen's group "Stop the Casino Nagasaki Prefectural Network" approached the Nagasaki District Court and filed a complaint to stall the spending of public money on the prefecture's integrated resort (IR) scheme.
The group accused the prefecture's government under Governor Kengo Oishi of signing a JPY110 million agreement with its advisors and a law firm.
IR Scheme Won't Be Approved
The JPY110 million contract was about examining the area development proposal for the IR in Nagasaki, besides reviewing other requirements for the bidding process. The "Stop the Casino Nagasaki Prefectural Network" was vocal about the fact that the money should not be used for the IR as Nagasaki's proposal had glaring loopholes. Anti-casino lobbyists believe that the IR scheme would not be approved by the national authorities.
Previously in June 2022, the lobby group had requested the prefectural audit committee to look into the matter. The lobbyists were in for a nasty disappointment when the committee announced that there was nothing amiss with the payment. After the decision, the group took a call to register a complaint and file a lawsuit.
Nagasaki had submitted its bid for the IR way before the April 28 deadline, along with Osaka. Casinos Austria International Japan Inc. is the prefecture's private sector partner for the IR scheme. The proposed site for the IR is located in Sasebo City, Nagasaki, adjacent to the Huis Ten Bosch theme park. The budget for the scheme is estimated to be JPY438.3 billion.
Nagasaki's Governor, said that some parties had submitted commitment letters elaborating their role in arranging the funding for the IR scheme. The lawsuit, filed on behalf of eight people, mentioned that the documents were not publicly released by the prefecture. The lobby group was of the view that the commitment letters sent by Nagasaki to the national government would fail to meet the criteria for approval.
Audit Committee Disappointed Anti-Casino Lobbyists
Anti-casino lobbyists were disappointed after the prefectural audit committee in Nagasaki dismissed their request for an audit of the prefecture's integrated resort (IR) scheme. On August 1, the committee said that the prefecture was not wrong in using JPY110 million to fund the IR in Nagasaki.