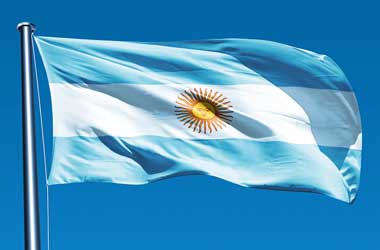 Argentinian gaming industry workers have gone on an indefinite strike protesting the tax hikes being proposed for the industry. Several industry bodies have joined the strike including : the Association of Racetrack and Betting Agency Personnel (APHARA), the Union of Gaming Workers (ALEARA), and the Union of Workers in the Gastronomic Sector (UTHGRA)
The strike began on Dec 5 and has hit operations of casinos, racetracks, bingo halls, and lottery agencies nationwide. So far over 250,000 workers are said to be on strike. The strike was announced after President Mauricio Macrio of the Cambiemos Party said that the government was planning to amend the income tax laws regulating the sector.
The government has proposed a fixed tax amount of $40,000 pesos on the 80,000 slot machines that are being operated in the country and also charge 0.75 percent on every wager made via an indirect tax. The government intends to generate $6 billion pesos additionally through these measures.
In a statement Ariel Fassione from The Union of Gaming Workers said,
If the initiatives that speak of imposing a tax on bets and a payment for each slot machine go forward, companies will be on the brink of bankruptcy and thousands of workers will lose their jobs. The sector already pays 60 per cent of tax revenues, not counting other social charges, and inevitably any new modification will trigger dismissals.
The Argentine Chambers of Casinos and Bingos and Annexes have also released a statement stating that nearly 20,000 jobs were at risk from the measure. Other local reports state that the province of Buenos Aires is also examining a proposal to hike the tax on gross gaming revenue of bingo halls from 12 percent to 14 percent. Another proposal is to add an entrance fee of $20 pesos per person.
The Buenos Aires government hopes to raise 40 million tickets which would generate around $800 million. From this amount, half would be sent to host municipalities while the remaining money would go to the province for programs addressing problem gambling.
The governor of Buenos Aires María Eugenia Vidal and her economic team was initially not in favor of a proposal to raise taxes from 12 percent to 19 percent, as it might have resulted in a long court battle. The Minister of Economy for the province of Buenos Aires, Hernán Lacunza however said last month that a proposal to increase the tax on bingo hall was still under consideration. It is understood that the current proposal has the backing of the governor.