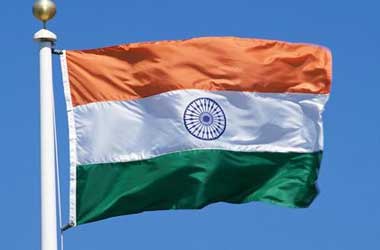 As 2019 kicks offs, the Indian online gaming space can look forward to some amazing developments which can be attributed to the strong foundation laid in the previous year. A number of gaming companies combined forces and forged solid partnerships in 2018.
This is despite the fact that legal issues and regulatory challenges facing the sector have not yet been ironed out.
We take a look at some of the top deals that were struck in 2018 that will help boost the online gaming sector in the coming year.
Chinese gaming giant Tencent Holdings has a keen eye on the Indian market and decided to get a piece of the market by working with online fantasy sports portal Dream11.
This partner has resulted in a number of investors pumping in around 700 crore rupees in funding which will boost Dream11's gaming campaign. The massive deal will also strengthen the company's partnerships with various sports organizations.
Joint Venture Between Patym and AGTech Holdings
Last year saw the birth of Gamepind, a skill-gaming venture formed by Indian e-commerce payment firm Paytm and Hong Kong-based sports leisure/sports lottery company AGTech Holdings.
A total of $16 million (more than Rs 100 crores) was spent in the development of the new gaming website and app. Gamepind is also expected to add other skill games to its offerings which include rummy and poker.
Investment Boost for MPL
E-sports start-up Mobile Premier League (MPL) secured massive funding from Sequoia Capital amounting to around $5 million (Rs. 35.1 crore).
MPL offers real-money tournament games such as Monster Truck, Sudoku and Space Breaker.
Mobile Premier League
Series A Funding Round for 9stacks
Indian gaming website 9stacks received a funding boost from a Series A round led by venture capital firm WaterBridge Ventures. The funding resulted in Rs. 28 crores being raised by 9stacks The gaming firm which is operated by Sparskills Technologies Private Limited is expected to become a major play in the Indian gaming market in 2019.
Foreign investors and gaming operators are keeping a close watch on the Indian market. The 2018 trend is expected to continue this year, with more joint ventures and funding potentially paving the way for new innovations in the social and skill gaming sector.
The massive investment pouring into the gaming industry is good for online gambling as it gives online gambling opponents more firepower to push the Indian government to legalize sports betting, casino games and poker.