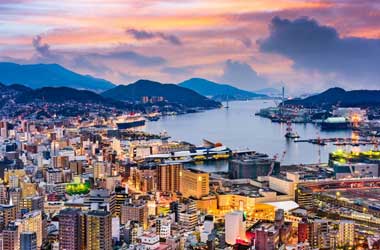 Nagasaki is one of the prefectures that are submitting a proposal to the government of Japan to host an integrated resort (IR).
Nagasaki recently announced that it has selected Casinos Austria International Japan Inc. as their preferred partner to develop their IR.
One of the developers that sent in a proposal expressing interesting to partner with Nagasaki and build a multi-billion dollar IR was Oshidori International Holdings Ltd.
This Hong Kong based investment firm was disappointed that it wasn't shortlisted as the preferred partner and accused the Nagasaki government of being unethical in its decision making process.
Oshidori International Development GK submitted the RFP to Nagasaki and was one of the three operators that were initially shortlisted. However, Nagasaki decided to drop Oshidori after the second round and lean towards Casinos Austria International Japan Inc.
Oshidori alleges that Nagasaki imposed overtly stringent and harsh rules that made them question whether they were being given the short end of the stick. The company made a decision to withdraw its RFP and pull out of the bidding process in August 2021.
Oshidori would later release a statement and clarify that they dropped out because they did not think the rules and regulations governing the RFP process was fair. Oshidori had plans to partner with U.S tribal gaming operator Mohegan Gaming and Entertainment to develop an IR in Nagasaki similar to 'Project Inspire' in South Korea. The company said they were very disappointed Nagasaki RFP process and would now think twice about moving forward with any foreign investment proposal.
The Nagasaki government responded towards the unethical claims made by Oshidori and said that the process to select their preferred partner to develop a large scale IR was carried out in an ethical and fair manner.
Nagasaki Signs Official Agreement With Casinos Austria
While Oshidori missed out, Casinos Austria was successful and has now entered into a master agreement with Nagasaki to develop an IR that will carry the name Kyushu-Nagasaki IR.
Nagasaki has shared some information with regards to the RFP submitted by Casinos Austria. The prefecture had wanted a preferred partner who was willing to invest between JPY350 billion to JPY460 billion for the IR. Casinos Austria has committed to investing JPY350 billion which is the equivalent of $3.2 billion.
Nagasaki Gov. Nakamura said that the next stage of the process was to work on the area development plan which needs to be submitted before April 28, 2022.