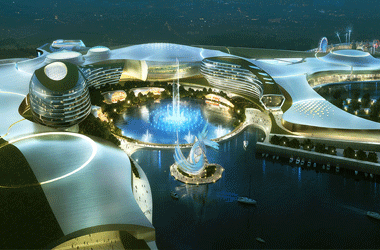 Mohegan Gaming and Entertainment, a U.S-based Native American casino operator has confirmed that it is starting construction of its casino property at Incheon, South Korea named 'Project Inspire' by the end of 2017 Chief executive Mitchell Etess stated while releasing the company's latest financial results that the project was at an advanced stage of planning.
The company has so far invested nearly $14.6 million in the Inspire project during the last nine months ending June 30. Mohegan Sun has teamed up with South Korean chemicals giant KCC Corp as well as Incheon International Airport Corp for the project. This is the tribal operator's first venture outside the United States.
In a statement Etess said
The company is well into the planning stage of its [South] Korean joint venture, project Inspire,where we anticipate breaking ground before the end of calendar 2017
Within the U.S, the tribe runs two major facilities which are Mohegan Sun, a casino complex in Connecticut and Mohegan Sun Pocono in Pennsylvania. The tribe also manages other gaming properties across Louisiana, Washington and Atlantic City as well. It has also recently partnered with another tribal firm to jointly develop a casino in the state of Connecticut.
The tribe's full scale integrated resort in Incheon will have a gaming space spread over 20,000 square meters featuring 250 gaming tables and 1,500 slot machines, along with a Paramount Studios-themed amusement park, a luxury hotel complex comprising over 1,300 five-star and six-star rooms.
The first phase is expected to have a budget of $1.6 billion while overall investment for the project is set at $5 billion and will be spread across multiple phases over a 20 year period. The first phase is expected to open in 2020. Under the agreement, Mohegan Sun is scheduled to collect a development fee of around $45 million during construction and a management fee comprising 3 percent of all revenues and a fixed amount of around $30 million per year for 24 years.
According to its latest results, Mohegan Gaming and Entertainment has posted net revenue of $350.2 million in the second quarter of 2017, an 8.3 percent growth vis-à-vis same period last year. Net revenue was up a whopping 68.1 percent year-on- year reaching $43.8 million for
the three months that ended June 30.
Mohegan Gaming and Entertainment recently rebranded itself moving away from its earlier name of Mohegan Tribal Gaming Authority. The company said that the new brand name would reflect its growing portfolio of domestic and international integrated resorts and aligns with its position as a premier entertainment destination.