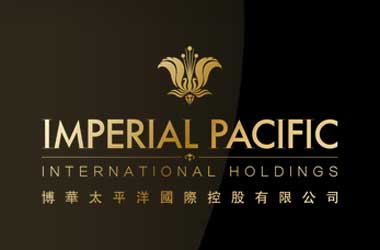 Hong Kong-based casino operator Imperial Pacific International Holdings Ltd is requesting an amendment in its casino license agreement due to delays in finishing the construction of its permanent facility on the island of Saipan which is a part of the Commonwealth of the Northern Mariana Islands (CNMI).
The company has requested the CNMI government to modify the terms of its license agreement with new dates. Imperial Pacific operates the Best Sunshine Live casino on Saipan through its subsidiary. The casino is currently being run out of temporary premises, while the permanent facility is being developed. Imperial Pacific holds an exclusive casino license on the island.
In a statement Imperial Pacific said,
The request to extend [the deadline] was made necessary due to a variety of challenges that caused construction delays, especially the severe damage to construction equipment from Typhoon Soudelor that took several months to repair
Typhoon Soudelor was one of the strongest tropical cyclones to hit the Asia Pacific region in 2015. Other reasons that the company has listed include being unable to operate cranes due to the weather, unsafe soil conditions damaging the pilings and lack of skilled workers.
Imperial Pacific Resort
The company has requested that the lease to operate from its temporary casino,the luxury shopping mall T-Galleria be extended from April 30, 2017 to October 31, 2017.Additionally, it is asking that the deadline for starting operations at its permanent casino be shifted from August 11, 2017 to February 11, 2018.
The company stated that it was eagerly awaiting responses from the governor and the Commonwealth Casino Commission (CCC) regarding its request. Imperial Pacific reiterated that regardless of its request for extensions it would be working closely with its vendors and partners to ensure that its project continues at full speed. According to a media report, Imperial Pacific sent a request for extensions related to the construction via a letter in February to the government.
Other changes requested are: moving the commencing of operations on Phase One from February 11, 2018 to May 1, 2023, and similarly shift the deadline for Phase Two from August 11, 2022 to May 1, 2030.
Imperial Pacific had said earlier this year that its new property, the Imperial Pacific Resort would be opened in the first quarter of 2017 scheduling a soft opening for March 31. The resort is expected to have a 350-suite hotel and a gaming floor with 300 to 400 slot machines and gaming tables numbering 200 to 300.